Summer 2023 Business Operations (Internship)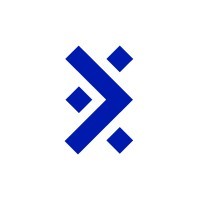 LatchBio
Operations
San Francisco, CA, USA
Posted on Thursday, April 13, 2023
LatchBio Operations Internship | Summer 2023
Develop a first-principles outreach strategy to market latch to biotech companies. Your aim is to help design and execute written outreach campaigns to brilliant, technically-minded people to book meetings with them. Your work will save years of software engineering for biotech startups, thereby enabling life saving therapies to hit the market years earlier than they would have otherwiseThis role requires resilience, exceptional writing and hypothesis testing, and an aggressive mentality.
Create a comprehensive and well-maintained database of leads, centralize sequences, and enrich lead information to improve sales efficiency and optimize sequence response rates. Design and implement a marketing content schedule, including partner company highlights, case studies, social media posts, and blog posts. Research commonly implemented bioinformatics tools and their commercial applications
Benefits:
- Full-time, paid, in-person in Mission Bay, San Francisco.
- Beautiful naturally lit office space near UCSF
You are passionate about LatchBio's of accelerating fundamental science by building better data infrastructure for
biotech.
You started a company (failed or succeeded), or built a unique, complex project from scratch, demonstrating the ability to plan and execute at the highest level.
Exceptional Writing & Speaking
You are an exceptional writer. Your language is clear and articulate without being overly verbose or talkative. In social situations, you are confident, articulate, and easily get along with people.
You have courage, resolve, and strength in character. You do not give up.