Systems Software Engineer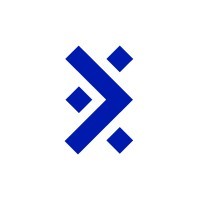 LatchBio
Software Engineering
San Francisco, CA, USA
Posted on Wednesday, December 28, 2022
The convergence of laboratory automation, high-throughput assays, and machine learning is moving the medium of biological discovery to silicon. At LatchBio, we are building the ubiquitous cloud platform to store, visualize, and analyze data from biological experiments. Over forty biotech companies are using our platform to accelerate their ability to engineer biology, from drug discovery to bioproduction.
About the role
We are looking for people to join our team of five engineers. You will be working on difficult problems in software, including but not limited to web development, systems programming, database administration, algorithmic programming, and cloud infrastructure.
Engineers are given enormous responsibility and creative freedom over the design and implementation of features built. The code we ship will touch hundreds of scientists the day it's released. We work directly with these end users to fix issues and aggressively improve our tools.
We run weekly systems and math reading groups, and generally learn from and push each other to grow. Overall, the role is mostly programming (with few interruptions) and interacting with our designer and product manager on creative problems. There are a few meetings here and there.
About your skills
You are someone who has spent many years building and scaling complex software systems in production environments. You understand the internals of the tools and systems you build and interact with well. You likely have expertise with operating systems, database internals and/or compilers.
We believe there are many different software skillsets and backgrounds that will do well in this role.
About our culture
- We implement a loose SCRUM methodology with a 15-minute standup every day
- Our product/engineering cycle is two weeks and culminates in a demo/product planning day
- Our team has a flat structure without managers. We aim to keep it this way until absolutely necessary (10 to 30 engineers)
- We strive for complete transparency -- all meetings are open to every member of the team
- We work six days a week (Mon-Sat)
- We work in person in Mission Bay, SF