Associate Researcher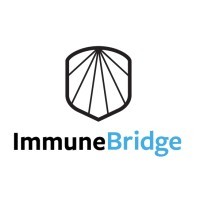 ImmuneBridge
Operations
San Francisco, CA, USA
Posted on Tuesday, February 14, 2023
Immunology / Oncology Research Associate
We: have a novel approach for manufacturing off-the-shelf natural killer cell-based cancer therapies, and a dynamic team in search of more scientific support.
You: have hands-on experience growing mammalian cells and studying their functionalities.
About the Role
In this position, you should be prepared to to work independently, and ideally have prior experience in a biology lab working with cancer cell lines or immune assays. You'll work with project leads to set experimental goals, collaborate on experimental design, and independently carry out experiments. Emphasis on independence means we're looking for individuals who are highly organized and take pride in their project management abilities and documentation / communication of their work. You would be joining a small, tightly collaborative, and growing team where everyone's contributions are coupled to our translational work building a new generation of cancer therapies. The role can easily expand as your experience grows alongside it. Ideal candidates will have a diverse skill set in analysis techniques, knowledge of the immuno-oncology literature, and specific experience studying the innate immune system or cancer. Working directly with animals is not required for this position.
Joining ImmuneBridge
Our mission is to develop curative cancer therapies that are accessible to all. Our core technology drives the expansion of umbilical cord blood-derived immune stem cells to establish a novel, flexible, consistent, and abundant cellular source for immunotherapies.
We are a dynamic and ambitious startup, based in the Mission District, the heart of San Francisco. We are looking to build a diverse team of talented, creative, and highly motivated individuals to join our mission to revolutionize the landscape of oncology.
This is a great opportunity for life science researchers who are ambitious, keen to take on a lot of responsibility in the foundational stages of an exciting start-up, and driven to have a personal impact on the future of healthcare.
Essential functions of the RA role are:
Execute existing cell culture process workflows to generate cells for in vitro experiments.
Design high-throughput cell culture experiments to optimize existing and develop new processes — parallel screening of cell culture variations, tweaking unit operations, and trying out new cytokine combinations.
Execute cell-based immunological assays including, but not restricted to, multicolor flow cytometry, cytotoxicity assays and quantification of cytokine secretion.
Help with lab management, ordering reagents and optimizing workflows.
Responsibilities for this position will include:
Execute research experiments with minimal guidance and supervision
Work independently and collaboratively with other members of the scientific team
Communicate effectively and present projects to other scientific staff members and independently to leadership for discussion
Coordinate tasks across projects, demonstrating prioritization and planning
Routine maintenance of mammalian cell lines
Compile, organize, and analyze data
Perform other related duties as required and/or assigned as needed, including some laboratory management work
Ideal qualifications for this role are:
Master's degree or bachelor's degree in biology or a related field (e.g. biochemistry, immunology)
Two or more years of experience working hands-on in a biology lab
Extensive mammalian cell culture and/or immune cell culture experience
Experience with tissue culture techniques (BSL-2) and cell isolation/manipulations
Experience with cell-based protocol development, optimization and validation
Experience in the Immunology/Immunotherapy field is preferred
Experience in cell-based immunological assays including, but not restricted to, multicolor flow cytometry, cytotoxicity assays and quantification of cytokine secretion is strongly preferred
Benefits of working at ImmuneBridge:
High level of scientific freedom to drive innovation, collaborate, and grow cross-functionally
Competitive salary, retirement plan and healthcare coverage, with potential for relocation assistance
Flexible paid time off, sick leave, and remote work policies
Paid family leave
Opportunities to develop interdisciplinary skills
Comprehensive onboarding
Personal development program
Opportunities for conference travel and company-sponsored professional development
Espresso robot onsite, fancy coffee around the corner, and walking distance to numerous San Francisco culinary, gustatory, and libational delights
Lunch provided onsite three days per week