Computational Biologist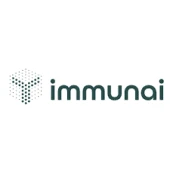 Immunai
Software Engineering
New York, NY, USA
Posted on Tuesday, October 24, 2023
About Immunai:


Immunai is an engineering-first platform company aiming to improve therapeutic decision-making throughout the drug discovery and development process. We are mapping the immune system at unprecedented scale and granularity and applying machine learning to this massive clinico-immune database, in order to generate novel insights into disease pathology for our partners - pharma companies and research institutes. We provide a comprehensive, end-to-end solution - from data generation and curation to therapeutics development, that continuously supports and validates the capabilities of our platform.
As drug development is becoming increasingly inefficient, our ultimate goal is to help bring breakthrough medicines to patients as quickly and successfully as possible.
About the role:


As a Computational Biologist at Immunai, you will be working in a fast-paced and research-driven external collaborations team to lead projects with our pharma, biotech, and academic partners. Through this position, you will have the opportunity to work with biologists, immunologists, computational biologists, machine learning specialists, and the business development team to design, execute, and disseminate data analyses leveraging single cell multi-omics for immuno-oncology and autoimmune disease research applications.
Location:
New York, NY
What will you do?


Drive novel research by leading computational biology efforts for industry and academic partnership projects in immuno-oncology and autoimmune diseases
Liaise with external and internal stakeholders to define research objectives and analysis plans
Execute rigorous and reproducible data analysis using state of the art methods
Maintain close collaboration with a highly multidisciplinary internal team throughout the life cycle of each project to ensure successful delivery
Clearly communicate findings to external stakeholders in the form of presentations and data reports
Devise and implement new approaches to push the boundaries of Immunai's capabilities
Champion Immunai core values


Requirements:
Required qualifications:


Experience in multi-omic data analysis including bulk and single-cell transcriptomics (2-4 yrs relevant experience; MSc w/ 2-3 yrs experience or PhD graduate)
Expertise in current bioinformatics and computational biology tools, methods and applications
Comfortable with developing and testing data analysis code (R or Python's pandas) - a MUST
Expertise in distilling multi-faceted analyses into concrete conclusions with effective data visualizations and presentations - a MUST
Keen interest in biology and immunology - a MUST
Excellent verbal and written communication skills to represent Immunai to external collaborators as well as operate effectively on a diverse and collaborative internal team - a MUST
Background in ML/AI - an advantage


Desired personal traits:


You want to make an impact on humankind
You prioritize "We" over "I"
You enjoy getting things done and striving for excellence
You collaborate effectively with people of diverse backgrounds and cultures
You constantly challenge your own assumptions, pushing for continuous improvement
You have a growth mindset
You make decisions that favor the company, not yourself or your team
You are candid, authentic, and transparent


Compensation:
This position offers a base salary typically between $90,000 and $120,000. There is an opportunity to consider higher compensation above this range based on business need, candidate experience, and or skills.