Data Steward (Scientist II/Senior Scientist)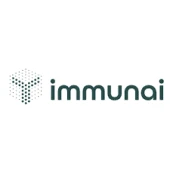 Immunai
Prague, Czechia
Posted on Wednesday, July 5, 2023
About Immunai:


Immunai is an engineering-first platform company aiming to improve therapeutic decision-making throughout the drug discovery and development process. We are mapping the immune system at unprecedented scale and granularity and applying machine learning to this massive clinico-immune database, in order to generate novel insights into disease pathology for our partners - pharma companies and research institutes. We provide a comprehensive, end-to-end solution - from data generation and curation to therapeutics development, that continuously supports and validates the capabilities of our platform.
As drug development is becoming increasingly inefficient, our ultimate goal is to help bring breakthrough medicines to patients as quickly and successfully as possible.
About the role:


As a Data Steward at Immunai, you will be responsible for managing the data cycles withing the company's Data Generation, Ingestion, and Curation group, combining aspects of data management & data stewardship.
Location:
Prague, Czech Republic
What will you do?


Manage data cycles between data generators, curators, hosting infrastructure, and the end users
Facilitate collaboration across the different disciplines, including a deep understanding of all activities, needs, and bottlenecks to ensure seamless data cycles
Contribute to further development and implementation of metadata and data management solutions and best practices
Manage data acquisition from public archives with 'controlled access' requiring adherence to specific data sharing policies
Ensuring alignment of internal/external data handling with corresponding data policies
Author and maintain technical and project documentation
Collaborate frequently with scientists, data curators & software developers
Communicate strategies, ideas, goals, and progress to the collaborating teams


Requirements:
Required qualifications:


MSc / MD / PhD in the field of molecular biology, medical biology, or genomics - a MUST (Master's degree will be considered with relevant working experience)
Experience managing projects in the relevant domain
Excellent communication skills
Excellent organization and time management skills, with an ability to multi-task
Strong analytical skills, problem-solving ability, and attention to detail
Proficiency in both written and spoken English


Preferred qualifications:


Familiarity with FAIR data management principles
Experience in management of data-oriented projects involving data registry, data maintenance, and data integrity
Basic coding knowledge


Desired personal traits:


Open, honest, and transparent communication
Ability to collaborate effectively with people of diverse backgrounds and cultures
Ability to work independently with minimal guidance while consistently exercising good judgment
Having a growth mindset