Director/Senior Director Clinical Scientist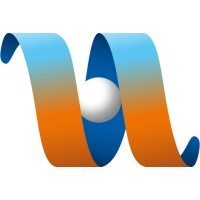 HotSpot Therapeutics
Sales & Business Development
Boston, MA, USA · Boston, MA, USA
Posted on Tuesday, May 23, 2023
Full-time, hybrid role based in Boston, MA
About HotSpot Therapeutics, Inc.
Within every human cell, nature has engineered finely tuned control mechanisms to correct imbalances caused by stress and disease and promote healing. At HotSpot Therapeutics, nature is inspiring us to create a wave of new medicines. Through a proprietary technology platform, we are uncovering privileged allosteric sites used by nature to control proteins – called regulatory hotspots– that can be exploited through small molecule drug discovery. Regulatory hotspots are allowing sought-after targets to be drugged for the first time while delivering molecules with exquisite selectivity and attractive drug-like properties. Hotspot is supported by a syndicate of leading healthcare investors based in the US and Europe. You will be joining a seasoned team of drug hunters with an excellent track record in drug discovery.
As a HotSpotter, you are comfortable thinking outside the box and breaking convention. You are curious about the world and contribute beyond your precise role description. You are action orientated and extraordinary at getting things done. You communicate openly with your colleagues, and you hate office politics.
SUMMARY:
Individual plays a key leadership role in strategic evaluation, planning and execution of clinical development programs/clinical trials, ensuring scientific integrity and interpretation of study data. Under the supervision of the SVP, Head of Clinical Development, the Clinical Scientist provides strategic and operational expertise necessary to design and deliver clinical studies that are critical to program-level decisions. Individual must thrive in a fast-paced environment and have the ability to be a creative leader and problem-solver.
RESPONSIBILITIES:
Essential Functions/Responsibilities
May function as lead Clinical Scientist for a specific program or the entire therapeutic area
Demonstrate proficient knowledge of the drug development process, Good Clinical Practice, study design, research methodology & medical writing skills
Proficient understanding of disease area(s) and competitive landscape and ability to utilize scientific and clinical expertise to initiate, propose, design and execute research and development programs for early stage assets
Authors clinical documents with minimal guidance & supports creation of regulatory documents; performs quality review and may approve documents; adjudicates and resolves cross functional comments with minimal support
Supports development of Integrated Development Plans for assigned compound(s); Proficient research and analytical knowledge and skills to support data review, trend identification and data interpretation for programs, with escalation as appropriate
Ability to effectively collaborate with a range of external and internal stakeholders, including contract research organizations, study site staff and principal investigators, external consultants, and members of internal HotSpot line functions, including members of the broader Development team and others within the company
Promotes consistent data review techniques and conventions across studies/programs; may lead data review and medical monitoring plan for assigned studies/program(s)
Leads planning and prepares information for external /stakeholder meetings (e.g., Investigator Calls, Governance, Safety Review Committee meetings, Regulatory Authority interactions) and presents data and information to external investigators (e.g., SIVs) and internal stakeholder(s)
May represent function in collaborative activities with other departments; demonstrated ability to influence within team and may influence across function
QUALIFICATIONS:
Deep industry knowledge of clinical development process, regulatory requirements, and GCP
Proven track record in clinical trial execution and process improvements
Demonstrated leadership and accomplishment in all aspects of conducting global clinical trials and programs
Demonstrates initiative, creativity and innovation skills and is able to contribute to shaping strategic direction of the clinical program(s) as a constructive colleague in the context of a multidisciplinary team
Proven ability to clearly and effectively communicate with a range of internal and external audiences
Excellent presentation and written and oral communication skills
Self-motivated with a strong work ethic and ability to thrive in a fast-moving and multidisciplinary environment
Ability to be flexible and adaptable
Bachelor's Degree required; Advanced degree or equivalent education/degree in life science/healthcare preferred (PhD/MD/PharmD)
≥10 years of pharmaceutical clinical drug development experience in the biotech and or pharmaceutical industry
OUR BENEFITS:
We believe that people are our greatest resource and foster a supportive environment that provides growth and development for all teammates. We recognize and reward performance and incentivize long-term success. From benefits that focus on your health and well-being, to competitive compensation, to ownership in the company, we want to inspire our employees.
Our Benefits Include, But Are Not Limited To:
Competitive salary and bonus plans
New hire stock option award
Comprehensive package of benefits plans and fringe benefits
Generous paid holidays, time off, including company wide shutdowns
Flexible working arrangements; hybrid work model
Amazing team of supportive colleagues
At HotSpot, we have a bold mission to establish a new drug discovery paradigm. If this appeals to you, please let us know at [email hidden].
HotSpot is an equal opportunity employer. We celebrate diversity and are committed to creating an inclusive environment for all employees.
HotSpot requires its employees to be fully vaccinated against COVID-19, as defined by the CDC. Additionally, HotSpot employees are required to comply with state, local, and vendor COVID-19 vaccination requirements.
If you are interested in this role, please email:
[email hidden]