Research Associate II/Sr Research Associate, Analytical Chemistry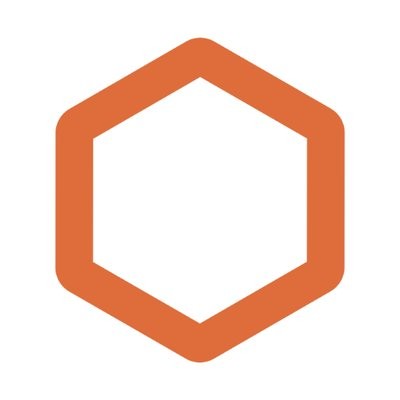 Hexagon Bio
Menlo Park, CA, USA
Posted on Friday, May 12, 2023
About Hexagon Bio:
Hexagon Bio leverages a genomics-based platform and understanding of natural product evolution to develop next-generation medicines for human disease. Hexagon Bio's algorithms identify gene clusters that encode the machinery needed to produce specialized metabolites that can be harnessed against human disease targets. Our unique platform allows us to produce new chemical leads based on these findings. We use data science, genomics, synthetic biology, and automation to discover potent, evolutionarily refined small molecules and their cognate targets from fungal genomes, and apply medicinal chemistry when needed to optimize these molecules into truly transformative medicines.
Location: Menlo Park, California
Job Description:
We are expanding our analytical chemistry team and have an opening at the Research Associate II (RA II)/Senior Research Associate (SRA) level. As an analytical chemist at Hexagon Bio, you will work closely with the medicinal chemistry and natural products chemistry teams to determine the in vitro absorption, distribution, metabolism, excretion (ADME) properties of small molecule compounds. Additionally, you will perform preparatory and semi-preparatory scale separations by normal- and reversed-phase chromatography to enable the advancement of Hexagon's medicinal chemistry projects. You will have substantial opportunities to grow your career through project-associated activities and cross-functional interaction with the many scientific disciplines at Hexagon Bio.
Responsibilities:
Carry out in vitro ADME assays including metabolic stability (microsomes, hepatocytes, plasma), and plasma protein binding
Carry out physicochemical assays including kinetic solubility, and logD
Perform sample analysis by LC-MS/MS and LC-UV
Perform semi-prep and preparatory scale separations by reversed-phase and normal-phase chromatography for medicinal chemistry applications
Troubleshoot and maintain analytical equipment
Key Qualifications:
RA II: Master's degree in organic or medicinal chemistry or bachelor's degree with 2 years industry experience.
RA: Master's in organic or medicinal chemistry and 2 years of industry experience or bachelor's degree with 4 years industry experience
Hands on experience with physicochemical assays including kinetic solubility and logD
Experience with ADME style assays including hepatocyte, microsomal and plasma stability assays, plasma protein binding
Direct experience with mass spectrometers including single and triple quadrupole instruments
Familiarity with modern organic chemistry purification techniques such as FCC, HPLC, LCMS, and NMR.
What We Offer:
A flexible and dynamic work environment, where you pave your own path; Hexagon cultivates the unique strengths of employees at all levels and provides mobility across departments.
Weekly "All Hands Meetings" provide an opportunity to share company and team updates. These meetings are rooted in our value of transparency and designed to foster a culture of collaboration, curiosity, and open communication.
Discretionary paid time-off policy & paid holidays
Competitive compensation and a robust benefits package: a comprehensive suite of medical, dental, and vision insurance plans through TriNet, which offers additional voluntary benefits (pet insurance, accident insurance, home & auto insurance, and more).
Equity and a 401(k) plan.
Rapid career advancement for driven performers.
A range of amenities, courtesy of the Menlo Park Labs business park including shuttle, gym, rock-climbing wall, pool, sports courts, cafe, bike lockers, and free EV charging stations.
Opportunities to engage with the Hexagon community through team-building events like our monthly Hexagon Happy Hour and holiday parties.
Additional Information
The salary range is dependent on the level of Research Associate that is hired (RA II or SRA). The salary range for this full-time position is $75,000 to $120,000 + bonus + equity + benefits. Our salary ranges are determined by role, level, and location. The range displayed on each job posting reflects the minimum and maximum target for new hire salaries for the position across California locations. Within the range, individual pay is determined by work location and additional factors, including job-related skills, experience, and relevant education or training.
Hexagon Bio is an equal opportunity employer and committed to a diverse workplace. All applicants will be considered equally without regard to race, color, ethnicity, veteran status, religion, national origin, marital status, political affiliation, age, sex, sexual orientation, disability status, membership in an organization, or any other non-merit factors.