Customer Service Associate #2965 (Menlo Park, CA)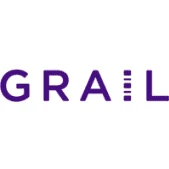 Grail
Customer Service
Menlo Park, CA, USA
Posted on Tuesday, November 21, 2023
GRAIL is a healthcare company whose mission is to detect cancer early, when it can be cured. GRAIL is focused on alleviating the global burden of cancer by developing pioneering technology to detect and identify multiple deadly cancer types early. The company is using the power of next-generation sequencing, population-scale clinical studies, and state-of-the-art computer science and data science to enhance the scientific understanding of cancer biology, and to develop its multi-cancer early detection blood test. GRAIL is headquartered in Menlo Park, CA with locations in Washington, D.C., North Carolina, and the United Kingdom. GRAIL, LLC is a wholly-owned subsidiary of Illumina, Inc. (NASDAQ:ILMN). For more information, please visit
www.grail.com
.
GRAIL is seeking a Customer Service Associate (CSA) for GRAIL's Customer Service Team.
Join our dynamic team in our mission to enhance lives through active listening, innovative solutions, and crafting unparalleled customer journeys. As a Customer Service Associate (CSA) at GRAIL, you'll be at the forefront of customer interactions, embodying our commitment to excellence. As the primary touchpoint for our valued customers, you'll expertly address inquiries related to our cutting-edge lab services, pricing, procedures, and timelines. Engaging through diverse channels such as phone, email, fax, and live chat, you'll harness your deep understanding of GRAIL to elevate customer satisfaction. Your role as a CSA is pivotal in our dedication to delivering extraordinary service in the realm of cancer care, truly impacting each customer's unique journey.
Step into a crucial role where you'll break down intricate technicalities into easily understandable language for our customers. Your day will involve helping customers grasp the real-world benefits and applications of GRAIL's products. While doing so, you'll actively listen and adapt solutions to suit individual needs.
You'll become a pro at resolving conflicts, ensuring smooth communication between customers and our internal teams. Our CRM will be your toolkit for meticulously recording interactions, whether you're responding to incoming queries or taking the initiative to connect with medical professionals for prompt issue resolution.
Owning each customer interaction, you'll be the go-to for accurate documentation in our systems. Your solid understanding of laboratory operations will complement your proactive approach, resulting in interactions that are concise, yet packed with valuable information. Exemplifying our values, you'll handle conflicts with poise and escalate matters as required.
This position is based at our Menlo Park, CA Office and will be on a Hybrid work schedule.
Work Shift: 8:30 am to 5 pm PT.
You Will
Perform routine tasks under general supervision in support of functional area
Carry out work in accordance with existing processes and procedures with some discretion.
Use experience to execute existing processes with little support
Work on assignments that are semi-routine
Recognize the need for occasional deviation from standard practice
Evaluate and selects solutions from established operating procedures
Use established skills to perform a range of daily operations
Apply understanding of company policies and procedures to complete assigned tasks
Understand how own area contributes to the achievement of objectives
Impact immediate team through the quality of the services or information provided.
Make decisions that impact the accuracy of team's work
Work within own team but may interact with those in other areas to complete own work
Receive detailed instruction on new work
Your Background Should Include:
Minimum of a High School Diploma or equivalent
1-2 years of applicable experience
Previous experience using Salesforce
Proficiency in MacOS
Experience using Google Workspace
The expected, full-time, annual base pay scale for this position is $46,000- $56,000. Actual base pay will consider skills, experience, and location.
Based on the role, colleagues may be eligible to participate in an annual bonus plan tied to company and individual performance, or an incentive plan. We also offer a long-term incentive plan to align company and colleague success over time.
In addition, GRAIL offers a progressive benefit package, including flexible time-off, a 401k with a company match, and alongside our medical, dental, vision plans, carefully selected mindfulness offerings.
GRAIL is an Equal Employment Office and Affirmative Action Employer and does not discriminate on the basis of race, color, religion, sex, sexual orientation, gender identity, national origin, protected veteran status, disability or any other legally protected status. We will reasonably accommodate all individuals with disabilities so that they can participate in the job application or interview process, to perform essential job functions, and to receive other benefits and privileges of employment. Please
contact us
to request accommodation. GRAIL maintains a drug-free workplace.