Clinical Laboratory Accessioner II #3290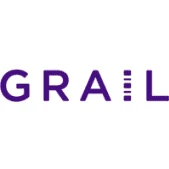 Grail
Durham, NC, USA
Posted on Friday, October 20, 2023
GRAIL is a healthcare company whose mission is to detect cancer early, when it can be cured. GRAIL is focused on alleviating the global burden of cancer by developing pioneering technology to detect and identify multiple deadly cancer types early. The company is using the power of next-generation sequencing, population-scale clinical studies, and state-of-the-art computer science and data science to enhance the scientific understanding of cancer biology, and to develop its multi-cancer early detection blood test. GRAIL is headquartered in Menlo Park, CA with locations in Washington, D.C., North Carolina, and the United Kingdom. GRAIL, LLC is a wholly-owned subsidiary of Illumina, Inc. (NASDAQ:ILMN). For more information, please visit
www.grail.com
.
GRAIL is seeking a Lab Assistant for the LabOps - will assist in building and establishing GRAIL's Clinical Laboratory, performing specimen testing and supporting the daily operations of the Clinical Laboratory. The focus of the lab assistant will be on the receipt, triage, accession, and centrifugation of patient samples submitted to the CLIA laboratory for testing.
You Will:
Responsible for unpacking samples from shipping containers and accessioning samples into Laboratory Information Management System (LIMS).
Be able to prioritize workload to meet production goals in throughput and quality.
Be responsible for equipment maintenance according to the laboratory's standard operating procedures.
Responsible for maintaining sufficient inventory of materials, supplies, and equipment in the laboratory for performance of duties.
Check, monitor, and record temperature and initiate a service request as necessary.
Document all corrective actions taken when test systems deviate from the laboratory's established performance specifications.
Assist in performing annual review of standard operating procedures.
Assist the Laboratory Technologists with preparation and aliquoting of reagents.
Manage organizing and maintaining laboratory, equipment, personnel, and training documents.
Report all concerns of test quality and/or safety to the Supervisor or Safety Officer.
Identify process improvement opportunities and report to laboratory management.
Perform other duties as assigned.
Your Background Should Include:
Required AA or high school diploma with lab experience.
Prefer at least 1 year of related experiences in a high complexity laboratory.
Demonstrate a high level of competency when following processing steps in protocol and in all other supporting functions.
Strong communicator with ability to maintain open communication with internal employees, managers and customers as needed.
Strong organizational skills and meticulous attention to detail.
Able to integrate and apply feedback in a professional manner.
Able to prioritize and drive to results with a high emphasis on quality.
Ability to work as part of a team within a highly collaborative environment.
Strong computer skills.
Ability to proactively communicate consistently, clearly and honestly.
Ability to prioritize tasks with a high emphasis on quality.
Ability to participate in projects and complete assignments as expected.
Ability to analyze and solve basic issues.
High volume laboratory experience preferred.
Flexibility of work schedule to meet the needs of GRAIL's Clinical Laboratory.
Based on the role, colleagues may be eligible to participate in an annual bonus plan tied to company and individual performance, or an incentive plan. We also offer a long-term incentive plan to align company and colleague success over time.
In addition, GRAIL offers a progressive benefit package, including flexible time-off, a 401k with a company match, and alongside our medical, dental, vision plans, carefully selected mindfulness offerings.
GRAIL is an Equal Employment Office and Affirmative Action Employer and does not discriminate on the basis of race, color, religion, sex, sexual orientation, gender identity, national origin, protected veteran status, disability or any other legally protected status. We will reasonably accommodate all individuals with disabilities so that they can participate in the job application or interview process, to perform essential job functions, and to receive other benefits and privileges of employment. Please
contact us
to request accommodation. GRAIL maintains a drug-free workplace.