Director Assay Development # 3307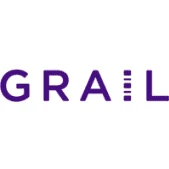 Grail
Menlo Park, CA, USA
Posted on Saturday, October 14, 2023
GRAIL is a healthcare company whose mission is to detect cancer early, when it can be cured. GRAIL is focused on alleviating the global burden of cancer by developing pioneering technology to detect and identify multiple deadly cancer types early. The company is using the power of next-generation sequencing, population-scale clinical studies, and state-of-the-art computer science and data science to enhance the scientific understanding of cancer biology, and to develop its multi-cancer early detection blood test. GRAIL is headquartered in Menlo Park, CA with locations in Washington, D.C., North Carolina, and the United Kingdom. GRAIL, LLC is a wholly-owned subsidiary of Illumina, Inc. (NASDAQ:ILMN). For more information, please visit
www.grail.com
.
As Director of Assay Development you will have overall responsibility to deliver innovative and scalable assays, reagents and processes to support GRAIL's LDT and IVD products. You will manage the assay development team, including assay and reagent development scientists and reagent process engineers. Your focus will be on the development of highly customized, scalable and robust reagents, assay workflow, and qualification methods that will enable GRAIL to scale to millions of patient samples processed per year. The products will be developed under design controls on cross-functional product teams.
You will:
Oversee GRAIL's assay development functions, with responsibility spanning LDT and IVD product development, technology transfer and operations support under design control.
Define and execute a long-term strategy to deliver robust, flexible, cost-efficient, and highly scalable reagent solutions that meet the needs of R&D and clinical laboratory end users at multiple sites.
Develop programs for integration of assay workflows, reagents formats and integrated assay touch points.
Develop analytical methods for reagent analysis and quality control.
Develop and lead a growing team of reagent and process scientists responsible for the development of customized reagents, manufacturing processes, and qualification test methods while operating in compliance with applicable internal product development processes and quality regulations.
Set team strategy, goals, allocate team resources, and drive delivery across a breadth of assay, reagent, QC, and equipment development programs supporting GRAIL's expanding test menu.
Establish and propagate best practices for assay, reagent and process development, growing the capabilities of the team and providing learning opportunities.
Partner closely with other functional leaders including assay scientists, automation scientists, quality, regulatory, operations, supply chain, business development, project and product management and legal to collaboratively resolve issues.
Leverage experience to navigate project timeline, cost and performance risks without compromising on quality.
Identify, evaluate, contract, and manage reagent vendors and contract manufacturers serving as technical and project liaison in product research and development phases
Provide outstanding hands-on scientific technical direction to the team in the design and execution of experiments, data analysis, communication and collaboration and documentation (e.g., design of experiments, statistical data analysis and interpretation and GDP).
Develop team headcount plans, material usage forecasts, budgets and track actuals against the plan.
Model integrity, respect, collaboration and curiosity in all interactions.
Your qualifications and background will include:
BS/BA degree & 15+ years of related experience, or Masters & 13+ years of related experience, or PhD & 10+ years of related experience in assay development, reagent development, QC method development and technical transfer in a diagnostic, medical device, life sciences tools, or biopharma setting.
Strong track record of developing reagents and scaled processes for regulated life sciences products, e.g., prior experience developing reagents for IVD products (510K or PMA).
Deep technical knowledge of biochemistry and molecular biology, particularly as applied to NGS assay systems; breadth of knowledge of analytical tools applicable to characterization of chemical formulations, enzymatic activities, and nucleic acids.
Strong working knowledge of GMP, CAP/CLIA, FDA 21 CFR Part 820, ISO 13485 as applied to medical device development.
Knowledge of statistical approaches and systems (six sigma) applied to product development.
Direct managerial experience with large teams but with capability and willingness to engage in hands-on work when required.
Experience with planning and managing departmental budgets, timelines, and resources.
The expected, full-time, annual base pay scale for this position is $176,000 - 235,000. Actual base pay will consider skills, experience, and location.
Based on the role, colleagues may be eligible to participate in an annual bonus plan tied to company and individual performance, or an incentive plan. We also offer a long-term incentive plan to align company and colleague success over time.
In addition, GRAIL offers a progressive benefit package, including flexible time-off, a 401k with a company match, and alongside our medical, dental, vision plans, carefully selected mindfulness offerings.
GRAIL is an Equal Employment Office and Affirmative Action Employer and does not discriminate on the basis of race, color, religion, sex, sexual orientation, gender identity, national origin, protected veteran status, disability or any other legally protected status. We will reasonably accommodate all individuals with disabilities so that they can participate in the job application or interview process, to perform essential job functions, and to receive other benefits and privileges of employment. Please
contact us
to request accommodation. GRAIL maintains a drug-free workplace.