Associate Director, Program Manager: Real World Evidence #3271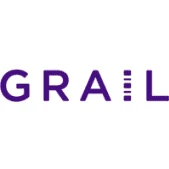 Grail
Operations
Menlo Park, CA, USA
Posted on Wednesday, September 27, 2023
GRAIL is a healthcare company whose mission is to detect cancer early, when it can be cured. GRAIL is focused on alleviating the global burden of cancer by developing pioneering technology to detect and identify multiple deadly cancer types early. The company is using the power of next-generation sequencing, population-scale clinical studies, and state-of-the-art computer science and data science to enhance the scientific understanding of cancer biology, and to develop its multi-cancer early detection blood test. GRAIL is headquartered in Menlo Park, CA with locations in Washington, D.C., North Carolina, and the United Kingdom. GRAIL, LLC is a wholly-owned subsidiary of Illumina, Inc. (NASDAQ:ILMN). For more information, please visit
www.grail.com
.
GRAIL is seeking an Assistant Director, Program Manager, Real World Evidence to support exciting RWE studies and activities. In this individual contributor role, you will work on projects related to real world evidence generation working closely with Medical, Clinical Development, Clinical Operations, Data Management, Software, Billing and Finance teams. This highly visible role will ensure that we meet project milestones and deliverables, foster collaboration across departments, optimize team effectiveness, and facilitate decision making and communication.
The ideal candidate is a passionate program manager with experience managing very large complex multi divisional projects in Biotechnical or Pharmaceutical environments. You are a team player, curious innovator, forward thinker, empowered by the idea of shaping your career, and ready to bring your fire to embrace the GRAIL mission - to detect cancer early, when it can be cured. As a key member of our team, you will have the opportunity to contribute to the advancement of early cancer detection and be a part of an inclusive workplace where all voices are valued.
This role will report to the Senior Director, Head of RWE. This role will be based in Menlo Park, CA and is suitable for a hybrid arrangement.
What You'll Do At GRAIL;
Facilitate and lead effective project meetings and workshops, manage change, and develop resource planning estimates to manage project workload and productivity. Create agenda topics, facilitate project/team meetings, and write/review/distribute meeting minutes.
From a big-picture perspective of all cross functional contingencies and external dependencies, track action items and escalate areas of risk, resource constraints, and conflicts that could impact project timelines.
Proactively develop mitigation/maximization plans.
Prepare status reports, specific project updates, or scenarios with project/study leaders and/or subject matter experts.
Manage document review processes to support functional activities and project deliverables.
Develop, track and help the team achieve program wide milestones and deliverables; develop timelines aligning project tactics with program strategy.
Work with study lead and cross-functional team members to define project scope, objectives and lead the preparation of the project plan. This will require working with functional heads and study lead to drive alignment on priorities and critical decisions. Integrate scope, budget, and input from internal and external stakeholders into project plan.
Foster cross functional collaboration; manage interfaces between functional areas and ensure effective handoff and communication between departments for project milestones; collaborate with all internal stakeholders to align objectives, define critical inputs to program, define cross functional dependencies, develop timelines, document key decisions and action items, and identify risks.
Support risk management within project teams, ensuring risks have appropriate mitigation and contingency plans.
Support program budget; define project-related budget and resourcing needs with project/study leads and cross functional leads.
Create/contribute to reporting system that collects progress on objectives, tactics, KPIs, and priorities to support articulation of the value Medical Affairs brings to the organization.
Assist study team in managing relationships with external vendors, ensuring vendors meet contractual obligations.Provide operational and logistic support needed to drive study execution.
The Right stuff - Preferred Qualifications;
Bachelor's degree in a scientific field with 8-12 year experience, Master's degree in scientific field with 5-10 years experience or PhD with 2-8 years experience.
Substantial number of years in program management managing and driving projects in the pharmaceutical or biotechnology industry.
PMP certification is highly desired. Prior small biotech/startup experience is a plus.
Independently motivated, excel at driving execution.
Ability to work effectively in a fast-paced, dynamic environment.
Demonstrated ability to work effectively in a cross functional team setting, including experience building and leading projects, accomplishing goals, etc.
Strong collaboration and problem-solving skills; able to establish good working relationships with employees at all levels, resolve conflict and provide feedback, and to devise and implement creative solutions to problems.
Honed interpersonal, organizational, written, and verbal communication skills, and the ability to work collaboratively in a team environment; demonstrated ability to speak up appropriately and to raise issues to teams and management.
Ability to prioritize and manage multiple projects and stakeholders.
Highly organized with attention to detail.
Proficiency in project management tools and tracking software.
Excellent Google slide, Google doc, collaboration systems and Google office skills (or similar). in Office, Project, and other productivity tools is a plus.
Previous experience in Clinical Development, Clinical Operations, or Data Management is a plus.
Understanding of budgeting and financial planning processes is a plus.
The expected, full-time, annual base pay scale for this position is $193,000 - $255,000. Actual base pay will consider skills, experience, and location.
Based on the role, colleagues may be eligible to participate in an annual bonus plan tied to company and individual performance, or an incentive plan. We also offer a long-term incentive plan to align company and colleague success over time.
In addition, GRAIL offers a progressive benefit package, including flexible time-off, a 401k with a company match, and alongside our medical, dental, vision plans, carefully selected mindfulness offerings.
GRAIL is an Equal Employment Office and Affirmative Action Employer and does not discriminate on the basis of race, color, religion, sex, sexual orientation, gender identity, national origin, protected veteran status, disability or any other legally protected status. We will reasonably accommodate all individuals with disabilities so that they can participate in the job application or interview process, to perform essential job functions, and to receive other benefits and privileges of employment. Please
contact us
to request accommodation. GRAIL maintains a drug-free workplace.