Head of Cardiac Biology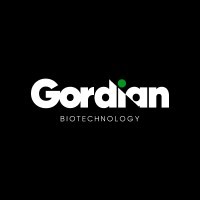 Gordian Biotechnology
South San Francisco, CA, USA
Posted on Saturday, September 16, 2023
Are you ready for the challenge of driving Gordian's discovery research on HFpEF therapeutics, guiding the company's platform, computational and executive teams with your expert knowledge about cardiac biology?
We've shown that our platform predicts preclinical and clinical physiological responses from in vivo Mosaic screens. With your help, we're ready to use the platform for discovery screens in the most realistic models of disease!
At Gordian Biotechnology, we are on a mission to cure age-related disease, allowing people to lead longer, healthier lives and wake up every morning, more capable than the day before.
Age-related diseases have complex causes that include interactions with the aged environment, and traditional ex vivo screening methods have failed to produce compelling targets or effective treatments. To address this problem, Gordian's platform enables in vivo Mosaic Screening to deliver and test hundreds of therapeutics in individual animals. We select the most clinically relevant Patient Avatars, whose age, physiology and genomics most closely resembles human patients. Using these and other proprietary tools, we can scale in vivo efficacy testing to more targets than have ever been explored by biopharma, at the very beginning of the drug discovery process (more info on our
website
). This lets us develop and commercialize therapies with greater chance of impacting the world's deadliest diseases, and eventually for the processes of aging itself.
Our mission is audacious, and the path will be full of both challenges and excitement. Two things characterize the Gordian experience: 1) We work as a team, with ownership in our own roles and trust in each other. 2) We strive for extraordinary outcomes, and in doing so grow our skills and capability.
Team
– Relying on each other begins with transparency. We set clear goals, visibly connecting individuals and teams to our company objectives. This empowers each of us to make autonomous decisions about our work, knowing how they will affect the bigger picture. Our communication happens out in the open. We give and receive feedback from a perspective of helping each other grow, share mistakes, and ask for help.
Extraordinary
– Every day, we ask ourselves "could this process/outcome be even better?". Knowing our overall mission, we do what we think helps us make the most progress, without asking for permission. We don't shy away from big challenges or unknown territory, but find a way to excel. Our colleagues are amazing, both at what they do and as people. They inspire us to keep up, to not let them down, and be inspiring in return.
Like any cutting-edge research environment, Gordian doesn't believe in a standard 9 to 5 day. We set ambitious project goals and support each other to meet them, while maintaining the balance individuals need to thrive and achieve excellence. Our team is geared towards helping each other out, an orientation best exemplified through the support we provide for each others' projects, both experimentally as well as through "pre-mortem" meetings to discuss possible failure modes and experimental design. We like getting things done and keep standing meetings to a minimum.
We like to have social as well as intellectual fun, including through weekly team lunches, monthly company happy hours, and regular social events hosted by Gordian for the broader community. We also encourage our colleagues to unwind; this year, in accordance with our unlimited vacation policy, each member took an average of 2.5 weeks of (offline) vacation, not including major holidays.
If this environment sounds appealing, come experience it with us. We are at the beginning of a long journey, and want both your ability and your personality along for the ride. Our culture is a source of great pride; it represents both who we are, and who we wish to be.
Your primary mission as Head of Cardiac Biology is to design and oversee in vivo HFpEF screens, nominate hits for drug development, and assist in the development of therapeutic candidates.
Your expertise will be the foundation for putting a best-in-class drug into clinical trials. You will dive deep into study designs to refine our path from promising screen hits to candidates with strong in vivo validation. You will plan from first principles, not just industry customs or "best practices", utilizing human data, non-rodent models, and experienced advisors to ensure that your design maximizes confidence in the clinical success of our candidates. You'll be thinking a lot about the pathobiology of heart failure, and the role of different cell types. After researching and designing these experiments you will lead their flawless execution within our matrixed team structure.
While leading this work, you will also use your knowledge of cardiac biology in collaboration with the rest of the company. For example, you will guide therapeutic library design for our discovery screens, and work with our computational team to keep learning from our massive datasets. You will stay abreast of clinical news and approaches in heart failure, to give input on company strategy. And you will work with the Platform team to use our screens to answer your questions about cardiac biology.
Your primary concern at Gordian is the question: "How do I know that this is real and robust?". We want both validation and elimination of screen hits to happen as early as possible. Gordian is unique in that our in vivo discovery delivers results at a far greater scale than even the largest pharma company. This means that we aren't dependent on the success of a single target, but can survey the landscape of disease biology for the most promising target (or combination of targets) before moving to therapeutic development. You will work with our CSO and drug development team to focus the company's attention on those targets with outstanding potential to treat disease and help patients.
In your first month you will become familiar with our technology and workflows, and will gain confidence in designing screens. You'll use your expertise to review Gordian's current ability to target heart failure and develop a compelling plan to improve these abilities, securing buy-in from the team and our CSO. By this point, all of the HHpEF projects and timelines will be owned by you.
By 3 months, you'll have a strong understanding of Gordian's screen interpretation analytical tools, and have added your knowledge of cardiac diseases and HFpEF to our proprietary data and analytical tools. Furthermore, you'll have used these tools to guide to conclusion two large rat model screens, and started at least one validation study to confirm these results.
By 6 months you'll have set up a suite of validation studies that you're confident will give us the data needed to make a "go / no-go" decision on pre-clinical and clinical development. You'll drive these experiments forward, collaborating with our drug development team to move towards lead optimization, IND-enabling experiments and initiating work towards clinical trials.
You want a chance to do your best work, immerse yourself and excel, alongside people who will inspire you and whom you'll be excited to spend your days with.
You want to play a key role in an early-stage startup: A fast-paced environment full of both uncertainty and new challenges, demanding relentless resourcefulness.
You are excited to use cutting-edge technology to find the best therapeutic targets, and turn those into drugs.
You have 3+ years of experience and a broad knowledge of cardiac biology, ideally with an emphasis on heart failure. If you haven't already worked on clinical manifestations of heart failure, you're eager to dive in.
You have experience managing and collaborating on time-sensitive projects, and are comfortable guiding and collaborating across multiple teams to execute experiments at a scale beyond any single person.
You'll need a strong foundation of animal work, with bonus points for experience with non-mouse models. Experience working alongside drug developers, clinicians, and/or computational biologists are all pluses.
Your title at Gordian will be senior scientist or director, depending on experience.
Gordian aims to provide everything you need to thrive. Beyond our community and science, you'll have enough equity to be a true stakeholder in the company, competitive salary, full health/dental/vision/life insurance, 401k with match, onsite lunch paid for 3 days a week, an onsite gym, whatever vacation you need to be at your peak, remote work flexibility, and access to world-class mentors and advisors to support your professional growth. Our building is in the heart of the biotech capital of South San Francisco.