Part-time Office Coordinator (potential temp-to-hire)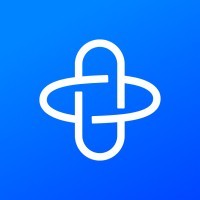 Genesis Therapeutics
Burlingame, CA, USA
Posted on Wednesday, May 17, 2023
PART-TIME (Work onsite, 2 days a week, for 2 - 4 hours with flexibility for more or less each week)
TEMP-TO-HIRE (temporary up to 3 months, for a potential to convert to a regular full-time employee)
As Genesis's
office coordinator,
you'll oversee the day-to-day operations of our Burlingame office, playing an important role in creating an exceptional environment for our growing team. This position will initially work on a temporary, part-time basis. You will be working collaboratively with the People and Executive Operations teams, while supporting our AI Engineering teams in office space in Burlingame, CA. You will be an integral part of the team, ensuring office operations run smoothly in a continuously evolving start-up environment.
Your day-to-day will involve taking on reception and receiving duties. Your ongoing responsibilities of supporting our dynamic tech teams include ensuring that celebrations are lively, the kitchen is stocked, and workplace processes and programs are established and well-communicated. You are super organized, proactive, detail-oriented, and a self-starter. This part-time role will start on a temporary basis through September 2023, with the potential to convert to a regular full-time, benefits-eligible employment status based on business needs and performance.
Responsibilities
Create a welcoming and safe environment for all team members and guests
Assist with all aspects of office operations, including access management, general upkeep of office, maintaining the office and kitchen inventory, receiving mail and packages, coordinating deliveries, and helping to maintain general safety protocols and practices
Assist with creating and organizing office events, employee experience activities, and work culture traditions
You will be the keeper of the keys, and manage access with building contractors, inspectors, and vendors
Maintain records and ensure filing systems are securely kept current and accurate
Assist with virtual and onsite interview scheduling and coordination Assist with ad-hoc projects (e.g., we have a planned office move)
Requirements
Work onsite, 2 days a week, for 2 - 4 hours with flexibility for more or less each week
Excellent communicator and collaborator
Detail-oriented, well-organized, and resourceful self-starter
Ability to set and maintain priorities juggling multiple tasks
Eager to work in a fast-paced, highly entrepreneurial environment
Flexibility and the ability to take initiative and work independently with guidance and support
Previous experience planning office events for groups of 10 or more a plus
Proficiency with G-Suite, slack, and other productivity tools and systems experience
Ability to lift approximately 15-20 lbs
About Us
Genesis Therapeutics is a pioneering AI Biotech company focusing on the discovery of novel drugs using unique approaches to both undrugged and underdeveloped targets with the goal of providing new treatments for patients with severe diseases.
If you are curious to learn about the fast-paced biotech startup environment, please don't hesitate to apply!