Production Associate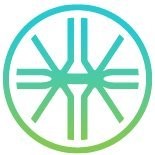 Elegen
Product
San Carlos, CA, USA
Posted on Saturday, April 29, 2023
Elegen is blazing a path towards a biology-based economy with a highly innovative approach to DNA synthesis that delivers an industry leading length of 7kb in 7 business days with a 99.999% per base accuracy. Our multidisciplinary team of best-in-class biologists, chemists, hardware, and software engineers apply cutting-edge technologies and methods to solve critical bottlenecks in synthetic biology workflows to help our customers in pharma, biotech, agbio, and biomanufacturing streamline their work and realize the full potential of programmable biology.
We are seeking a Manufacturing associate passionate about advancing biology to help execute and improve our manufacturing processes. As part of our operations team, you will play a central role in bringing our groundbreaking technology for scalable production of long, perfect synthetic DNA to market.
This is a rare and exciting opportunity for a highly motivated, dedicated, and driven candidate looking to join a uniquely innovative, rapidly moving, high impact start-up. In addition to working on cutting edge technology, you will help us establish a strong culture of mutual respect, integrity, and collaboration while working alongside some of Silicon Valley's best scientists and engineers.
Key Responsibilities:
Execute production operations according to defined procedures in a high throughput lab while maintaining product quality and reliability.
Operate automated laboratory equipment including liquid handlers, high throughput DNA analyzers, thermocyclers, and DNA sequencers.
Maintain accurate and detailed documentation of production runs and deviations in appropriate information management systems and batch records.
Draft and review manufacturing SOPs, work instructions, and production batch records.
Perform routine maintenance and minor troubleshooting of production equipment.
Perform production inventory management and prepare product for final shipment.
Participate in continuous improvement process, identify processing gaps and help implement new technologies.
Essential Qualifications and Experience:
Bachelor's degree in biology, chemistry, engineering, or a related field.
2+ years of experience in a manufacturing environment.

Ability to work a shifted work week to cover at least one weekend day.

Excellent verbal and written communication skills.
Excellent organizational skills and attention to detail.
Preferred Qualifications and Experience:
Experience with operation of liquid handling robots.
Experience with data tracking via LIMS system
Experience with PCR, nucleic acid purification and NGS library prep
Experience with bacterial cell culture (E.coli or yeast) and plasmid cloning
Experience in startup environment – ability to anticipate and adapt to change and maintain order.
Salary and Benefits:
The annual base salary compensation for this role, if based in California is: $75,000 - $90,000. Compensation may be different in other locations. Final compensation also includes bonus, equity and benefits. Specific offer packages are determined by multiple factors, including candidate skill, experience, expertise, and location.
✓ Healthcare ✓ Dental ✓ Vision ✓ Learning Allowance
✓ 401K ✓ Flexible PTO ✓ Short Term Disability ✓ Fitness Allowance
Founded and led by Dr. Matthew Hill and located in San Carlos, CA, Elegen is well-capitalized by top life science investors, including Andreessen Horowitz, 8VC, and KdT. The company is advised and staffed by leading biotechnology scientists and entrepreneurs, including Dr. Marc Unger, inventor of the Nanoflex™ valve, and former CSO of Fluidigm. Dr. Hill has a PhD from Stanford and a proven track record of advancing innovative technologies from invention to commercial success. Over eight years in his previous role as VP of R&D at a leading molecular diagnostics company, he co-invented and launched five precision molecular diagnostic products, including a best-in-class noninvasive prenatal test used by millions. These products earn more than $350 million per year in revenue and enabled an IPO.