Principal Scientist, Molecular Biology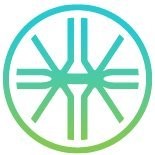 Elegen
Product, Operations · Full-time
San Carlos, CA, USA
Posted on Friday, April 1, 2022
Elegen is blazing a path towards a biology-based economy. Through unique insight and innovation Elegen can produce DNA in ≤1 week that is 10x longer and 20x more accurate than any available methods, letting scientists everywhere streamline and accelerate their work.
We are seeking a passionate and creative molecular biologist to become one of the founding members of our growing R&D team. You would help lead the rapid expansion of our revolutionary gene synthesis technology.
This is a rare and exciting opportunity for a highly motivated, self-driven scientist looking to join a uniquely innovative, rapidly moving, high impact start-up. In addition to working on cutting edge technology, you will help us establish a strong culture of mutual respect, integrity, and collaboration while working alongside some of Silicon Valley's best scientists and engineers.
Essential Responsibilities:
Invent and develop novel molecular biology techniques related to long DNA assembly and amplification (from 10 to 100 kilobases).
Direct molecular biology efforts from research through development to process scale-up, validation, and commercialization.
Advise and help solve problems for molecular biology projects across the company.
Help hire, mentor, and develop the molecular biology team.
Provide useful input on market opportunities for long DNA.
Essential Candidate Profile:
Ph.D. in chemistry, molecular biology, synthetic biology, or a related field.
5+ years of experience and deep expertise in molecular biology techniques and enzymes, in particular those related to production or manipulation of long DNA.
In-depth knowledge of enzymatic gene assembly techniques.
Creative problem solver, with a passion for developing and implementing new molecular biology techniques.
Strong track record of working in a highly collaborative environment on multidisciplinary projects.
Preferred Candidate Qualifications:
Strong understanding of synthetic biology applications.
Previous experience with devising, troubleshooting, and optimizing protocols on automated instrumentation.
Life Science Tools industry experience, preferably in one or more startups.
Strong scientific network.
Elegen is an equal opportunity employer.