Lab Operations Manager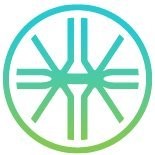 Elegen
Administration, Product, Operations · Full-time
San Carlos, CA, USA
Posted on Friday, April 1, 2022
Elegen is blazing a path towards a biology-based economy. Through unique insight and innovation Elegen can produce DNA in ≤1 week that is 10x longer and 20x more accurate than any available methods, letting scientists everywhere streamline and accelerate their work.
We are seeking a pragmatic, effective Lab Operations Manager to become one of the founding members of our growing team, supporting development of our revolutionary gene synthesis technology. As a part of our team, you will cover all of Elegen's logistics needs as we develop our platform for scalable production of long synthetic DNA. The ideal candidate will build a foundation upon which they can grow an operations team that they would manage, as their scope of work scales.
This is a rare and exciting opportunity for a highly motivated self-starter to join a uniquely innovative, rapidly moving, high impact start-up. In addition to taking on a big responsibility, you will help us establish a strong culture of mutual respect, integrity, and collaboration while working alongside some of Silicon Valley's best scientists, engineers, and professionals.
Essential Responsibilities: Handle all logistics for our R&D and Production facility
Production
Maintain stocks of production supplies (reagents, tips, plates, packaging…)Analyze historical trends and forecast from orders and internal needs Order materials Troubleshoot and resolve vendor issues

Receive and disposition incoming materialsCapture incoming vendor QC data and certificates of compliance

Ship outgoing productWork with operations to set shipping methods Stock shipping supplies Arrange for shipping of orders Update system with tracking information
R&D
Maintain stocks of common use supplies (reagents, tips, gloves)Analyze historical trends and forecast internal needs Order materials Troubleshoot and resolve vendor issues

Receive, disposition, and stock incoming materials

Manage lab instrumentation including troubleshooting, calibration and updates

Create best practices and maintain SOPs for the usage and cleaning of lab instruments and space
Facility
Maintain stocks of standard supplies (coffee, snacks, office supplies)
Receive and disposition incoming materials
Interface with external vendors and contractors to manage the facility (i.e. office furniture, internet access, electrical, HVAC, janitorial service, light construction)
Essential Candidate Profile: ● 5+ years experience in tech or life science tools industry operations or logistics. ● Pragmatic, flexible problem solver ● Strong track record of working in a highly collaborative environment on multidisciplinary projects. ● Experience as a supervisor or manager of a team. ● Startup experience
Preferred Candidate Qualifications: ● Previous experience supporting automated liquid handling ● Good network of contacts for external vendors & contractors ● Experience with operational scaling and new process implementation.
Elegen is an equal opportunity employer.