Mechanical Manufacturing Engineer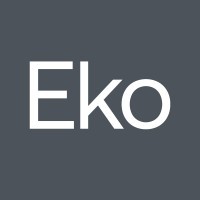 Eko
Penang, Malaysia
Posted on Friday, May 19, 2023
At Eko, we're dedicated to providing healthcare professionals with industry leading digital tools to hear and understand their patients' hearts and lungs. With our platform, clinicians can detect cardiopulmonary disease with higher accuracy, diagnose with more confidence, manage treatment effectively, and ultimately give their patients the best care possible.
With over $125M in funding from partners like 3M and the Mayo Clinic, Eko has become one of the fastest growing digital health companies, doubling our customer base in the last year to over 135,000 clinicians across 4,000 U.S. hospitals. We've built a tremendously talented, diverse, and mission driven team and are proud to be certified as a Great Place to Work®. Together we are committed to investing in each other and our mission to ensure all patients have access to high quality care.
We are looking to hire Mechanical Manufacturing Engineer in Malaysia.
As a Mechanical Manufacturing Engineer, You Will:
Develop and understand CAD drawings and layouts (SolidWorks experience preferred)
Lead root cause analysis of manufacturing issues that arise during production
Write and communicate work instructions for manufacturing processes
Support product lifecycle management (PLM) including deviations, ECOs, and BOM maintenance (Arena experience preferred)
Build and maintain Statistical Process Control (SPC) of key processes
Technical communication between Manufacturing and Engineering Staff/Departments
Ensures Raw Material and Finished Product Specifications are written and updated
Create Manufacturing Process test protocols (IQ, OQ, PQ)
Develop and maintain Process Flow Charts
As a Mechanical Manufacturing Engineer , You Have:
5 years previous experience as a Manufacturing Engineer or Mechanical Engineer working with at least one medical device product
Success in bringing mechanical and electrical products to mass production
Extremely organized with excellent verbal and written skills
Adept at both independent work and collaboration with a team
Creative, resourceful, and action oriented
Eko is elevating the way clinicians detect and monitor cardiac and respiratory disease by bringing together advanced sensors, patient and provider software, and AI-powered analysis. Its FDA cleared platform is used by tens of thousands of clinicians treating millions of patients around the world, in-person, and through telehealth. The company is headquartered in Oakland, California and privately-held, with investments from ARTIS Ventures, NTT Venture Capital, DigiTx Ventures, Mayo Clinic, Sutter Health and others.
Eko is proud to be an equal opportunity employer and welcome people of different backgrounds, experiences, abilities and perspectives. We celebrate diversity and are committed to building a diverse and inclusive team.