Senior Software Engineer, Operations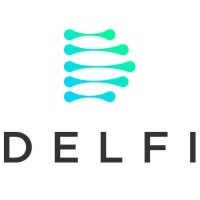 Delfi Diagnostics
Software Engineering, Operations
Remote
Posted on Wednesday, April 19, 2023
About Us
Our mission is to cure cancer through high performance, accessible early cancer detection. That means saving lives.
Delfi Diagnostics is a Johns Hopkins spinoff focused on the non-invasive detection of cancer at earlier stages, when it is most curable. DELFI uses artificial intelligence and whole genome sequencing to detect unique patterns of DNA fragmentation in the blood of patients with cancer. These analyses are performed through simultaneous examination of millions of DNA sequences using machine learning to identify tumor-specific abnormalities.
In our passionate pursuit to radically improve health outcomes, we serve humanity when we:
Lead with Science, Anchor in Pragmatism: We pioneer life-changing science by ensuring quality, transparency, and rigor at all times. We explore thoughtfully, experiment smartly, and deliver impact with conviction.
Build With & For All: We embrace diverse backgrounds to innovate and achieve together. We are not just building a product - we aim to disrupt the path of cancer for all - no matter geography or socioeconomic class
Put We over I: We are a home for high-performing people. Through teamwork, we build collective intelligence. Each of us wins when those we serve and those who serve with us--win. We show up with empathy, humility, and integrity at every step of the journey.
In this role, you will support system design and development of highly performant business systems, and will be developing software for business critical systems.
What you'll do
Work with product management, software engineering peers, external users, and other stakeholders to implement production software for diagnostic applications
Participate in design and requirements engineering
Participate in test design and execution
Work with software staff to execute SDLC processes
Provide production support
What you'll have accomplished 12 months from now
You will have helped design the supporting systems enabling mission critical product development work
You will have developed front-end code on mission critical systems
You will have developed back-end code in 1 or more microservices that support the mission critical systems
You will have developed code in Kafka to integrate various microservices and applications
You will have been part of a pioneering application of machine learning to improve human health
What you'll bring to DELFI
5+ years experience with JVM languages such as Java, Scala, Kotlin.
5+ years experience with frontend frameworks like React/Vue/Angular
1+ years experience with Jira, Git, CI/CD
5+ years experience working with relational databases like Postgres/MySQL/SQL Server
5+ years experience working with large scale inter-connected applications

Preferred (1+ years)

Experience with Event-driven systems using Kafka
Experience working with Kubernetes and Dockerized applications
Exposure to Micronaut/Quarkus/Spring Boot Java frameworks or Django/FastAPI python frameworks
Exposure to the life sciences industry
Experience with regulated software development
Delfi's Covid-19 Vaccination Mandate: Delfi Diagnostics requires that all employees be fully vaccinated for Covid-19. Proof of vaccination or sincerely held religious belief and/or medical exemption is required upon hire. Delfi Diagnostics will engage in an interactive dialogue process with employees who have documented medical conditions and/or sincerely held religious beliefs that would prevent them from getting vaccinated, in accordance with all applicable laws.
An equal opportunity employer
We are an equal opportunity employer and value diversity at our company. We do not discriminate on the basis of race, religion, color, national origin, gender, sexual orientation, age, marital status, veteran status, or disability status.