Automation Engineer I/II (contract position)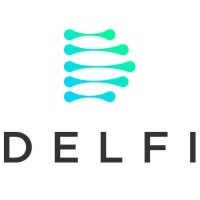 Delfi Diagnostics
Software Engineering
Palo Alto, CA, USA
Posted on Sunday, March 26, 2023
About Us
Our mission is to cure cancer through high performance, accessible early cancer detection. That means saving lives.
Delfi Diagnostics is a Johns Hopkins spinoff focused on the non-invasive detection of cancer at earlier stages, when it is most curable. DELFI uses artificial intelligence and whole genome sequencing to detect unique patterns of DNA fragmentation in the blood of patients with cancer. These analyses are performed through simultaneous examination of millions of DNA sequences using machine learning to identify tumor-specific abnormalities.
In our passionate pursuit to radically improve health outcomes, we serve humanity when we:
Lead with Science, Anchor in Pragmatism: We pioneer life-changing science by ensuring quality, transparency, and rigor at all times. We explore thoughtfully, experiment smartly, and deliver impact with conviction.
Build With & For All: We embrace diverse backgrounds to innovate and achieve together. We are not just building a product - we aim to disrupt the path of cancer for all - no matter geography or socioeconomic class
Put We over I: We are a home for high-performing people. Through teamwork, we build collective intelligence. Each of us wins when those we serve and those who serve with us--win. We show up with empathy, humility, and integrity at every step of the journey.
*Please note this is a contract position at Delfi*
In this role, you will be responsible for performing high complexity process automation engineering for cancer detection via next generation sequencing. You will be creating, testing, and verifying automated scripts on liquid handlers. You will work cross-functionally with clinical laboratory scientists, tech transfer scientists, data scientists, software engineers, systems engineers, and quality. This is a critical role that will help bring Delfi's automation solutions through the development, verification, and validation process and launch them into clinical use.