Assembly Technician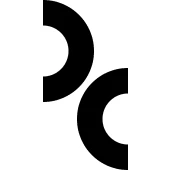 Deepcell
Menlo Park, CA, USA
Posted on Monday, May 15, 2023
Want a meaningful job? Come join Deepcell and make a difference!
Deepcell's cutting edge technologies are at the intersection of biomedical engineering, artificial intelligence, and single cell multiomics? We are an early-stage Stanford spin-off company that has developed a unique platform for use in research, diagnostic testing, and therapeutics. We combine microfluidics, imaging, deep learning, and genomics to identify, isolate and analyze live, single cells. Our technology addresses diverse applications in the
life sciences. We are a small team of passionate innovators in biomedical engineering, artificial intelligence, molecular biology, and genomics. Our technology has won multiple prestigious awards and is backed by top-tier venture capitalists in Silicon Valley. Deepcell is an AI-powered platform that analyzes, classifies and isolates label-free, viable cells based on their visual features for use in basic and translational research across the life-sciences industry.
Our manufacturing team is looking for its next Assembly Technician to support our chip manufacturing efforts at our Menlo Park HQ location.
Responsibilities
Produces biochip consumables by following established manufacturing SOPs.
Conducts quality control tests. Records results and failures into the database system.
Performs incoming material qualification tasks and line restocking.
Suggests and assists on process improvement tasks.
Assists in troubleshooting technical production issues.
Daily cleaning to maintain cleanroom
Equipment maintenance and calibration.
Qualifications
AS in Engineering, Physical, Chemical, or Biological science, or equivalent.
Minimum 2 years of industrial experience in manufacturing positions in biotechnology, pharmaceuticals, semiconductor, or closely related fields.
Ability to learn quickly in a dynamic, fast-paced and multi-disciplinary environment.
Ability to understand and execute on the company's mission and values.
Maintain a high degree of ethical standards and trustworthiness.
Strong written and oral communication skills.
Familiarity and interests with biotechnology and microfluidics is preferred.
Prior experience of biochip manufacturing and PDMS material handling is preferred
Deepcell believes that everyone has the ability to make an impact, and we are proud to be an equal opportunity employer committed to providing employment opportunity regardless of sex, race, creed, color, gender, religion, marital status, domestic partner status, age, national origin or ancestry, physical or mental disability, medical condition, sexual orientation, pregnancy, military or veteran status, citizenship status, and genetic information.