Director, Sales (US East)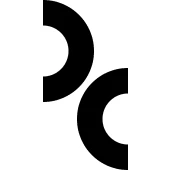 Deepcell
Sales & Business Development
Boston, MA, USA
Posted on Thursday, April 13, 2023
Deepcell's cutting edge technologies are at the intersection of biomedical engineering, artificial intelligence, and single cell multiomics? We are an early-stage Stanford spin-off company that has developed a unique platform for use in research, diagnostic testing, and therapeutics. We combine microfluidics, imaging, deep learning, and genomics to identify, isolate and analyze live, single cells. Our technology addresses diverse applications in the life sciences. We're a small team of passionate innovators in biomedical engineering, artificial intelligence, molecular biology, and genomics. Our technology has won multiple prestigious awards and is backed by top-tier venture capitalists in Silicon Valley.
Deepcell is an AI-powered platform that analyzes, classifies and isolates label-free, viable cells based on their visual features for use in basic and translational research across the life sciences industry.
As Director of Sales in your territory, you will join a growing and dynamic commercial organization at Deepcell. The Director of Sales will play a "hunter", "builder", and "strategist" role. As the owner of the sales target for your territory, you will ensure the company meets or exceeds these goals. You will build a scalable sales organization that delivers profitable growth in the mid-term for the launch of Deepcell's first in class morpholomics platform.
Responsibilities
You will build a scalable Sales organization in your region that delivers profitable growth in the mid-term for the launch of Deepcell's first in class morpholomics platform. This includes building a team when the time is right, but is not limited to team management.
In conjunction with Commercial leadership, build the Sales organization, including team, processes, reporting and forecasting, while building trusted and productive relationships across the organization.
Lead the development & execution of territory and account plans, stakeholder mapping, address stakeholder priorities & pain points, and optimize sales cycles.
Manages and mentors the team to meet or exceed Sales goals.
Create, nurture and report on a healthy business pipeline.
Acquire new customers directly, through a cross functional team.
Direct the sales process to ensure delivery against key performance metrics, with a strong emphasis on new business.
Create customer accounts that become success references. Together with Customer Success, ensure the smooth implementation of the platform and reoccurring use, and build rapport as an ally to customers' success.
Experience & Skills
Passion for execution and enjoy rolling sleeves to deliver high growth. Eager to come early into Deepcell and deliver on the sales targets.
Extensive and productive relationships with our target customers and intimate understanding the Life Sciences market.
Experience with technical sales capable to nurture our first accounts and make them successful.
Team players that will thrive in a nurture team and a startup environment.
Can hire a top performing Sales team, and you have a track record of building teams that exceed their sales targets.
Persists in the face of challenges, thrives in ambiguity and uncertainty, and provides direction and structure. Manages productive conflict when facing difficult situations.
BS in Life Sciences or Advanced degree preferred.
10+ years of demonstrated successful sales and account management experience to life science research and biopharma customers.
Excellent communication, analytical and organizational skills.
Ability to travel extensively.
Deepcell believes that everyone has the ability to make an impact, and we are proud to be an equal opportunity employer committed to providing employment opportunity regardless of sex, race, creed, color, gender, religion, marital status, domestic partner status, age, national origin or ancestry, physical or mental disability, medical condition, sexual orientation, pregnancy, military or veteran status, citizenship status, and genetic information.