Research Associate II/Sr. Research Associate, Analytical Chemistry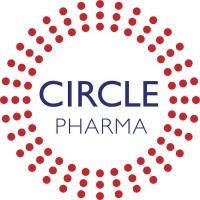 Circle Pharma
San Francisco, CA, USA
Posted on Saturday, May 20, 2023
Circle Pharma is a pre-clinical stage, life sciences company discovering and developing macrocycle therapeutics, with an initial focus in oncology. Our discovery platform allows us to address challenging therapeutic targets such as intracellular protein-protein interactions.
We seek candidates who desire to make key contributions to help drive our growth. For more information about Circle Pharma, please see our website,
www.circlepharma.com
We are looking to add a
Research Associate or Senior Research Associate
to our growing Chemistry team. Reporting to our Director of Analytical Chemistry, this RA will be responsible for the purification and analysis of target molecules as well as routine instrument maintenance. Our ideal candidate will have experience in small molecule/peptide purification and analysis. Our ideal candidate will also have a proven track-record of productivity and project ownership, coupled with a solid understanding of small molecule/peptide purification and analysis techniques.
What You'll Do:
Conduct preparative-scale purification and analytical characterization for small molecules/peptides using preparative HPLC, UPLC/MS and other instruments
Maintain accurate and up-to-date documentation of lab activities; analyze results, generate reports, and communicate results to Chemistry team
Draft and revise protocols, methods, and Standard Operating Procedures (SOPs), with guidance
Order chemicals and consumables for purification and analytical use, conduct lab instrumentation priming/routine maintenance/troubleshooting, coordinate internal/external service for lab instrumentation
Be an enthusiastic contributor to the efforts of our Chemistry Team, and aid with activities such as synthesis, compound inventory and dispensing efforts as needed
About You:
BS or BA degree in Chemistry or a related scientific discipline
2 to 5+ years of analytical chemistry experience. More years of experience would qualify you as a Sr. RA.
Experience in operating and maintenance of HPLC and LCMS, method development and data analysis required
Experience with Waters UPLC/MS preparative HPLC systems and Waters Empower, preferred
Experience in organic synthesis and solid-phase peptide chemistry would be a strong plus
Organized and detail-oriented
Adept at following written protocols and verbal instructions
Excellent interpersonal skills and ability to work effectively within a team setting
Excellent written and verbal communication skills
Proficiency with Microsoft Office
Strong interest in understanding the drug discovery process
Must be able and willing to work at lab bench/fume hood for majority of the workday
Must be able to lift up to 50 pounds
Circle Pharma recognizes that the success of our endeavors depends on the success of every team member. Your well-being is our top priority, and we are proud to offer a comprehensive total rewards package. Our benefits include but are not limited to medical, dental, and vision care. We also provide a 401(k) plan with a generous company contribution, and all of our offers contain a stock option component. We provide company-paid life insurance, short-term and long-term disability. Additionally, we provide many company-paid holidays, including a winter break at the close of the calendar year.
Circle Pharma is an equal opportunity employer and committed to a diverse workplace. All applicants will be considered equally without regard to race, color, ethnicity, veteran status, religion, national origin, marital status, political affiliation, age, sex, sexual orientation, gender identity, disability status, membership in an organization or any other non-merit factors.
While COVID-19 has affected the way we operate, we are still hiring, and look forward to receiving your application! Here at Circle Pharma, the health of our team members is a top priority. Our application process for prospective new team members will include initial virtual video interviews and may also include in-person interviews during which we will pay special attention to the distance and hygiene rules recommended by the CDC. We recognize that these are difficult times, and we are doing everything possible to keep our employees safe while also conducting our work to bring new cancer therapies to patients.