Research Associate II/Sr. Research Associate, Cell Biology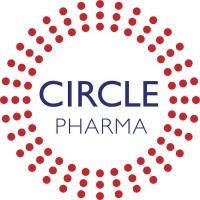 Circle Pharma
San Francisco, CA, USA
Posted on Wednesday, April 26, 2023
Circle Pharma is a pre-clinical stage, life sciences company discovering and developing macrocycle therapeutics, with an initial focus in oncology. Our discovery platform allows us to address challenging therapeutic targets such as intracellular protein-protein interactions.
We seek candidates who desire to make key contributions to help drive our growth. For more information about Circle Pharma, please see our website,
www.circlepharma.com
We are seeking a Research Associate II/Sr. Research Associate, Cell Biology to join our small dynamic team of biologists as we explore exciting new oncology targets and lay the groundwork for their development. This position is primarily lab-based and will focus on building and executing robust cell-based assays to support our drug discovery programs. The position requires close interactions with multiple research area groups, including our medicinal chemistry discovery team to enable SAR studies and candidate drug selection. Additionally, it will involve daily interaction with a senior member of the biology team working to explore target biology and compounds' mechanism of action. Responsibilities will include experimental design and execution, mastery and ownership of critical routine assays, as well as data processing and proper documentation, presentation in teams and company leadership meetings. This is a position that will grow with you!
The successful candidate should be a lab-based individual contributor with a meticulous eye for detail. Prior experience with mammalian cell culture and plate-based assays is highly desirable. Excellent communication skills and a team-based mentality are essential. As the candidate will be joining an early drug-development program, problem solving skills, flexibility, and rigorous quantitation will be critical to informing company-wide go, no-go decisions.
What You'll Do:
Develop proficiency growing, maintaining, and utilizing varied human- and rodent- derived cell lines
Perform experiments and analyze results using a variety of methods including but not limited to: cell viability, proliferation, and apoptosis assays; RNAi, Crisper/Cas9 gene knockout, exogenous gene expression, and flow cytometry
Screen novel compounds for biochemical and cellular activity to provide an understanding of their potency and mechanism of action
Learn and develop new techniques necessary to address questions that arise from research efforts of the biology team
Maintain accurate and up-to-date documentation of laboratory activities
Interact frequently with other departments and external collaborators
Train and mentor other research associates and new employees
About You:
Degree in molecular and/or cellular biology, biochemistry or related field
Bachelor's degree with 2+ years of relevant industrial or academic lab-based research, or Master's degree in a relevant field
Some experience with/exposure to cell culture systems and aseptic technique
A working knowledge of cell/molecular biology techniques such as SDS-PAGE, Western blotting, ELISA, and cell transfection
Experience with data analysis using Excel, Prism, or equivalent programs
A good work ethic and collaborative attitude to achieve technical and corporate goals in a timely manner
Creativity and critical thinking paired with organizational and time-management skills and an eagerness to learn
Circle Pharma recognizes that the success of our endeavors depends on the success of every team member. Your well-being is our top priority, and we are proud to offer a comprehensive total rewards package. Our benefits include but are not limited to medical, dental, and vision care. We also provide a 401(k) plan with a generous company contribution, and all of our offers contain a stock option component. We provide company-paid life insurance, short-term and long-term disability. Additionally, we provide many company-paid holidays, including a winter break at the close of the calendar year.
Circle Pharma is an equal opportunity employer and committed to a diverse workplace. All applicants will be considered equally without regard to race, color, ethnicity, veteran status, religion, national origin, marital status, political affiliation, age, sex, sexual orientation, gender identity, disability status, membership in an organization or any other non-merit factors.
While COVID-19 has affected the way we operate, we are still hiring, and look forward to receiving your application! Here at Circle Pharma, the health of our team members is a top priority. Our application process for prospective new team members will include initial virtual video interviews and may also include in-person interviews during which we will pay special attention to the distance and hygiene rules recommended by the CDC. We recognize that these are difficult times, and we are doing everything possible to keep our employees safe while also conducting our work to bring new cancer therapies to patients.