Scientist I/II, Computational Biology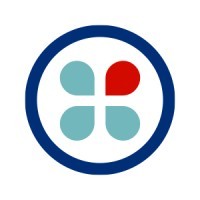 Chroma Medicine
Boston, MA, USA
Posted on Saturday, November 18, 2023
Chroma Medicine is pioneering a new class of genomic medicines that harness epigenetics, nature's innate mechanism for gene regulation, revolutionizing the treatment of genetically driven diseases. As a start-up genomic medicine company with world-leading scientific founders, strong investment backing including Newpath Partners and Atlas Venture, and experienced leadership, Chroma is positioned to be the leader in epigenetic editing.
The epigenome is nature's gatekeeper for gene expression, governing cell phenotype and function by precisely controlling gene activity without changing the underlying DNA sequence. Building on groundbreaking research from the world's foremost genomic medicine experts, Chroma Medicine is working at the cutting edge of precision genomics, building an entirely new class of therapeutics to achieve unparalleled control of gene expression.
We are hiring at our Boston, Massachusetts site, offering a unique opportunity to be part of our foundational Chroma team.
RESPONSIBILITIES
Successful candidates will:
Utilize internal and external datasets to identify and understand the connection between disease and the epigenome. Data sources include RNA-seq, DNA methylation and standard whole genome sequencing, ChIP-seq, Hi-C, and similar.
Apply and/or develop new algorithms and data-mining techniques for integrative analysis and visualization of genome scale data including gene expression and its relationship to epigenetic status and genome structure.
Work in multidisciplinary teams to analyze data to design and implement new experiments and validate them using computationally assisted approaches.
Follow coding best practices to ensure documentation and reproducibility.
SKILLS & COMPETENCIES
Excellent analytical, problem solving and critical thinking skills, including an ability to combine attention to detail with a big picture perspective
Strong oral and written communication skills with experience presenting scientific research across all levels of the organization
Ability to thrive in a fast-paced, innovative, and, at times, uncertain or changing environment while remaining flexible, proactive, and resourceful
Adept at prioritizing and managing multiple tasks simultaneously, integrating cross-functional issues, and balancing competing priorities effectively
Collaborative and team-oriented mindset with a desire to positively impact a new company's evolving culture
Passionate, adaptable, and keen on working in the fast-paced biotech startup space to drive cutting-edge science
QUALIFICATIONS
Ph.D. in Bioinformatics, Computer Science, Biology, Genetics or equivalent and a minimum of 0-3+ years of experience in computational biology and epi/genomics, or a Masters degree in Bioinformatics, Computer Science, Biology, Genetics or equivalent with 8-10+ years of experience in computational biology and epi/genomics required.
Strong scientific background and publication record with proven high levels of performance.
Ability to innovate, apply and develop new tools for integrative analysis and visualization of multi-dimensional genomics datasets.
Experience with machine learning algorithms and data mining methods.
Proficiency with Python, R or other scripting language for statistical computing and visualization.
Ability to adapt to increasing scope and complexity of work brought on by growth/change and helps others manage through change.
Knowledge of industry trends and ability to utilize that knowledge to determine the most efficient ways to meet business needs.
Chroma Medicine is an equal opportunity employer, providing equal opportunities to all employees and applicants for employment without regard to race, color, religion, sex or gender identity, national origin, age, disability, sexual orientation or genetics. In addition to federal law requirements, Chroma Medicine complies with applicable state and local laws governing nondiscrimination in employment.
COVID-19 Vaccination Policy: All Chroma Medicine team members must be fully vaccinated for COVID-19. This requirement includes a booster dose once eligible. Requests for exemptions for medical or sincerely held religious beliefs will be considered.