Research Associate II - Associate Scientist I, Screening & Automation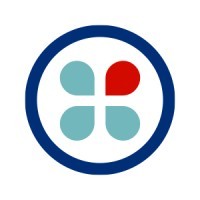 Chroma Medicine
Boston, MA, USA
Posted on Saturday, November 18, 2023
Chroma Medicine is pioneering a new class of genomic medicines that harness epigenetics, nature's innate mechanism for gene regulation, revolutionizing the treatment of genetically driven diseases. As a start-up genomic medicine company with world-leading scientific founders, strong investment backing including Newpath Partners and Atlas Venture, and experienced leadership, Chroma is positioned to be the leader in epigenetic editing.
The epigenome is nature's gatekeeper for gene expression, governing cell phenotype and function by precisely controlling gene activity without changing the underlying DNA sequence. Building on groundbreaking research from the world's foremost genomic medicine experts, Chroma Medicine is working at the cutting edge of precision genomics, building an entirely new class of therapeutics to achieve unparalleled control of gene expression.
We are hiring at our Boston, Massachusetts site, offering a unique opportunity to be part of our foundational Chroma team.
ABOUT THE ROLE
We are seeking an inquisitive and collaborative Research Associate - Associate Scientist to join our Screening & Automation team in Payload Sciences. You will play a key role in developing, testing, and optimizing high throughput screening methodologies to advance critical programs. You will be working cross-functionally with the ex vivo and in vivo teams to translate their models and smaller scale assays into primary screens fueling our drug discovery pipeline.
RESPONSIBILITIES
Successful candidates will:
Collaborate with project teams to design and implement protocols that can be scaled up and automated to meet Chroma's discovery pipeline needs.
Develop methods, operate, maintain, and train others on automation equipment including Hamilton Vantage / Microlab Prep, CyBio FeliX, and Integra Viaflo instruments.
Learn new technology and software readily: there will be significant opportunity to receive training and develop new skills in this role.
Be detail oriented and organized about data capture and electronic lab notebook upkeep.
Contribute positively to the culture of a young company to create a healthy and exciting work environment.
COMPETENCIES
Excellent analytical, problem solving and critical thinking skills.
Strong oral and written communication skills with experience presenting scientific research.
Ability to thrive in a fast-paced, innovative, and, at times, uncertain or changing environment while remaining flexible, proactive, and resourceful.
Adept at prioritizing and managing multiple tasks simultaneously, integrating cross-functional issues, and balancing competing priorities effectively.
Collaborative and team-oriented mindset with a desire to positively impact a new company's evolving culture.
Passionate, adaptable, and keen on working in the fast-paced biotech startup space to drive cutting-edge science.
QUALIFICATIONS
BS. or M.S. in cell/molecular biology, genetics, or related discipline with 3+ years relevant laboratory experience
Preference for pharmaceutical or biotechnology industry experience.
Strong knowledge of molecular biology techniques including ELISA, PCR, [RT]-qPCR, ddPCR, and DNA / RNA / protein isolation.
Deep, hands-on experience with implementation of automation for mid to high-throughput assays
Proficient with Excel and GraphPad Prism
PREFERRED SKILLS
Hands-on assay development experience with ELISA, [RT]-qPCR and /or ddPCR.
Experience with mammalian cell culture including sterile technique, transfection, flow cytometry, and gene editing.
Experience operating larger liquid handlers such as Biomek i5 / i7 / FX, Hamilton Vantage / STAR, Tecan Fluent / EVO or similar.
Experience with NGS library prep (ideally automation of NGS library preps)
Experience working with Benchling ELN software.
Epigenetics, chromatin biology, and/or transcriptional regulation knowledge is a plus
Chroma Medicine is an equal opportunity employer, providing equal opportunities to all employees and applicants for employment without regard to race, color, religion, sex or gender identity, national origin, age, disability, sexual orientation or genetics. In addition to federal law requirements, Chroma Medicine complies with applicable state and local laws governing nondiscrimination in employment.
COVID-19 Vaccination Policy: All Chroma Medicine team members must be fully vaccinated for COVID-19. This requirement includes a booster dose once eligible. Requests for exemptions for medical or sincerely held religious beliefs will be considered.