Associate I, Laboratory Operations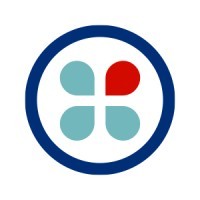 Chroma Medicine
Operations
Boston, MA, USA
Posted on Saturday, November 18, 2023
Chroma Medicine is pioneering a new class of genomic medicines that harness epigenetics, nature's innate mechanism for gene regulation, revolutionizing the treatment of genetically driven diseases. As a start-up genomic medicine company with world-leading scientific founders, strong investment backing including Newpath Partners and Atlas Venture, and experienced leadership, Chroma is positioned to be the leader in epigenetic editing.
The epigenome is nature's gatekeeper for gene expression, governing cell phenotype and function by precisely controlling gene activity without changing the underlying DNA sequence. Building on groundbreaking research from the world's foremost genomic medicine experts, Chroma Medicine is working at the cutting edge of precision genomics, building an entirely new class of therapeutics to achieve unparalleled control of gene expression.
We are hiring at our Boston, Massachusetts site, offering a unique opportunity to be part of our foundational Chroma team.
ABOUT THE ROLE
Chroma Medicine's Operations team is growing with our search for an Associate I, Laboratory Operations, an integral role for our growing function. The Associate I, Lab Operations will ensure the efficient operations of our laboratory spaces, including general lab organization, proper stocking of lab supplies, and cleanliness. This new team member will work collaboratively with our science team to build and maintain a highly functioning lab space for Chroma.
RESPONSIBILITIES
Oversee lab consumables inventory, including maintaining stock list, ordering and stocking ofconsumables, and working with groups to maintain individual POUs.
Ownership of routine lab maintenance, including monitoring BSCs, incubators, and water baths.
Track chemical inventory, ensure we are always in compliance.
Work with 3rd party vendor for hazardous waste collection, storage, and removal.
Maintaining equipment maintenance schedules and engage with vendors to ensure equipment receives timely calibration and preventative maintenance.
Maintaining cleanliness and organization of laboratory space.
Communicate regularly with other ops team members, operations, and scientists as needed.
Perform other duties as assigned or as special projects require.
Performing routine in-house maintenance work on applicable lab equipment
Reviewing and uploading vendor work into asset management database
Manage receipt of incoming packages and assist with outgoing shipments.
Support lab cleaning and re-organization efforts
Perform routine cleaning and monitoring of laboratories. Maintain and document lab cleaning records, and safety records.
Maintain a safe working environment by adhering to company policies and procedures. Actively participate in laboratory maintenance.
SKILLS & COMPETENCIES
Customer-forward philosophy with the ability to prioritize tasks among many stakeholders
Excellent analytical, problem solving, and critical thinking skills along with the ability to work independently
Enthusiastic approach to learning with a high attention to detail and adept at prioritizing and managing multiple tasks simultaneously
Strong oral and written communication skills
Ability to thrive in a fast-paced, innovative, and, at times, uncertain or changing environment while remaining flexible, proactive, and resourceful
Collaborative and team-oriented mindset with a desire to positively impact a new company's evolving culture
Passionate, adaptable, and keen on working in the fast-paced biotech startup space to drive cutting-edge science
QUALIFICATIONS:
BS in life sciences or equivalent preferred or related discipline with 1+ years relevant experience
Preference for experience in the pharmaceutical or biotechnology industry
Chroma Medicine is an equal opportunity employer, providing equal opportunities to all employees and applicants for employment without regard to race, color, religion, sex or gender identity, national origin, age, disability, sexual orientation or genetics. In addition to federal law requirements, Chroma Medicine complies with applicable state and local laws governing nondiscrimination in employment.
COVID-19 Vaccination Policy: All Chroma Medicine team members must be fully vaccinated for COVID-19. This requirement includes a booster dose once eligible. Requests for exemptions for medical or sincerely held religious beliefs will be considered.