Principal Scientist/Associate Director, Bioassay Analytical Development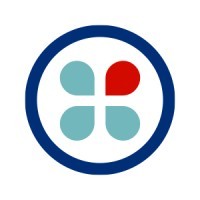 Chroma Medicine
Boston, MA, USA
Posted on Sunday, November 12, 2023
Chroma Medicine is pioneering a new class of genomic medicines that harness epigenetics, nature's innate mechanism for gene regulation, revolutionizing the treatment of genetically driven diseases. As a start-up genomic medicine company with world-leading scientific founders, strong investment backing including Newpath Partners and Atlas Venture, and experienced leadership, Chroma is positioned to be the leader in epigenetic editing.
The epigenome is nature's gatekeeper for gene expression, governing cell phenotype and function by precisely controlling gene activity without changing the underlying DNA sequence. Building on groundbreaking research from the world's foremost genomic medicine experts, Chroma Medicine is working at the cutting edge of precision genomics, building an entirely new class of therapeutics to achieve unparalleled control of gene expression.
We are hiring at our Boston, Massachusetts site, offering a unique opportunity to be part of our foundational Chroma team.
ABOUT THE ROLE
Chroma is seeking a Principal Scientist/Associate Director to lead its Bioassays team in Analytical Development designing, developing, and qualifying various phase appropriate bioassays to support Chroma's growing gene therapy pipeline.
This individual will be leading a cross-disciplinary team to identify, evaluate, and implement new biological assays to evaluate the therapeutic functions of LNP-encapsulated mRNA and/or gRNA drug product and drug substances.
The position will be part of an integrated R&D team that aims to advance preclinical gene therapy candidates into the clinic and work closely with research, delivery science, process development, technical operations, and quality control teams.
RESPONSIBILITIES
Lead a team of scientists and associates to develop and optimize fit-for-purpose bioassays and functional assays for research grade material, including mRNA and gRNA related products.
Develop analytical strategy and work plan for the Bioassay Analytical Development (BA) team and provide guidance and mentorship to direct reports.
Develop methods intended for a variety of purposes, including release and stability testing, product characterization, high throughput analysis, and functional and potency assays for mRNA/gRNA drug substance characterization.
Manage analytical method technical transfer from AD to QC and external CDMOs.
Lead assessment and implementation of new technologies and assay platforms.
Review, interpret, and present data within the analytical team and cross-functionally.
Support QC with required data, technical support (e.g., investigations, specifications, comparability, and assay qualification/validation), and document reviews.
Support process development and delivery science for related studies (formulation, stability, etc.), and characterize drug substances and drug products.
Support CMC-related regulatory filings for gene therapy programs by authoring and reviewing documents and providing technical expertise on analytical methods and strategies.
Author and review test methods, technical reports, and supporting procedures.
SKILLS & COMPETENCIES
Impactful leadership skills and demonstrated ability to build and lead a new team
Excellent analytical, problem solving and critical thinking skills, including an ability to combine attention to detail with a big picture perspective
Strong oral and written communication skills with experience presenting scientific research both internally across all levels of the organization and externally to other interested parties
Ability to thrive in a fast-paced, innovative, and dynamic environment while remaining flexible, proactive, and resourceful
Adept at prioritizing and managing multiple tasks simultaneously, integrating cross-functional issues, and balancing competing priorities effectively
Collaborative and team-oriented mindset with a desire to positively impact a new company's evolving culture
Passionate, adaptable, and keen on working in the fast-paced biotech startup space to drive cutting-edge science
QUALIFICATIONS:
Advanced degree (MS or PhD) in Biological, Biochemistry, Bioengineering, or related life sciences field with strong scientific background and 8+ years' relevant experience.
Preference for experience in the pharmaceutical or biotechnology industry as part of teams delivering complex biologics to patients.
Hands-on experience analyzing DNA/RNAs, oligonucleotides, or proteins by ELISA, qPCR, ddPCR, flow cytometry, western blot, and other techniques. Method development experience on mRNA/gRNA related DS/DPs is highly valued.
Knowledge/hands-on experience in CRISPR/Cas9 gene editing technologies and/or lipid nanoparticle delivery a plus.
Experience in leading cross-functional collaborations with other departments (e.g., research, process development, quality control) as well as external CDMOs.
Knowledge of FDA, EMA and ICH regulations, and understanding of product development life cycle.
Chroma Medicine is an equal opportunity employer, providing equal opportunities to all employees and applicants for employment without regard to race, color, religion, sex or gender identity, national origin, age, disability, sexual orientation or genetics. In addition to federal law requirements, Chroma Medicine complies with applicable state and local laws governing nondiscrimination in employment.
COVID-19 Vaccination Policy: All Chroma Medicine team members must be fully vaccinated for COVID-19. This requirement includes a booster dose once eligible. Requests for exemptions for medical or sincerely held religious beliefs will be considered.