Associate Director/Director, CMC Strategy & Operations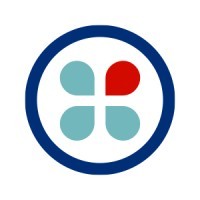 Chroma Medicine
Operations
Boston, MA, USA
Posted on Thursday, October 19, 2023
Chroma Medicine is pioneering a new class of genomic medicines that harness epigenetics, nature's innate mechanism for gene regulation, revolutionizing the treatment of genetically driven diseases. As a start-up genomic medicine company with world-leading scientific founders, strong investment backing including Newpath Partners and Atlas Venture, and experienced leadership, Chroma is positioned to be the leader in epigenetic editing.
The epigenome is nature's gatekeeper for gene expression, governing cell phenotype and function by precisely controlling gene activity without changing the underlying DNA sequence. Building on groundbreaking research from the world's foremost genomic medicine experts, Chroma Medicine is working at the cutting edge of precision genomics, building an entirely new class of therapeutics to achieve unparalleled control of gene expression.
We are hiring at our Boston, Massachusetts site, offering a unique opportunity to be part of our foundational Chroma team.
ABOUT THE ROLE
Reporting to the Senior Director, Tech Ops, the Associate Director/Director, CMC Strategy & Operations will be responsible for strategic planning and operations within the CMC & Delivery Sciences group, including project management, budget planning, resource coordination, and driving a broad range of cross-functional departmental priorities and strategic initiatives to ensure a high degree of connectivity and efficiency in our growing team. Successful candidates will possess a balance of effective interpersonal skills and business tool expertise to support Chroma's mission.
RESPONSIBILITIES
Create an overall view of the CMC activities across the portfolio, and working with CMC Leadership Team, identify areas of risk or synergy.
Understand early stage, small biotech development and build tools and templates to streamline CMC operations and line function workflows / workstreams.
Working with the SVP, Delivery Sciences & CMC and the CMC leadership team, ensure meetings are scheduled, topics populated, and action items organized and managed.
Assist in managing the annual budget cycle activities for the CMC & Delivery Sciences organization by managing CMC budget trackers and coordinating with CMC line-function heads and other stake holders to ensure an accurate and robust budget plan.
Provide administrative support for CMC department initiatives (i.e., Document management system implementation, CMC IND/CTA authoring, etc.); maintain department SharePoint.
Provide PM support for the CMC Liver team(s) and Team Lead(s).
In coordination with the CMC Team Lead(s), responsible for working with team members to create and maintain project plans and timelines, highlighting key areas of risks such as resource or budget gaps, dependencies, and target dates​.
Responsible for driving, deploying, and maintaining the CMC Strategic plan in alignment with product strategy​ and in partnership with CMC Team members.
Document key CMC information (including project CMC strategy, meeting minutes), team decisions, and communication to project team or other functions in a timely manner.
SKILLS & COMPETENCIES:
Impactful leadership skills and demonstrated ability to build and lead a new team.
Excellent analytical, problem solving and critical thinking skills, including an ability to combine attention to detail with a big picture perspective.
Strong oral and written communication skills with experience presenting scientific research both internally across all levels of the organization and externally to other interested parties.
Ability to thrive in a fast-paced, innovative, and dynamic environment while remaining flexible, proactive, and resourceful.
Adept at prioritizing and managing multiple tasks simultaneously, integrating cross-functional issues, and balancing competing priorities effectively.
Collaborative and team-oriented mindset with a desire to positively impact a new company's evolving culture.
Passionate, adaptable, and keen on working in the fast-paced biotech startup space to drive cutting-edge science.
QUALIFICATIONS:
BS/M.S. with minimum of 10 years' experience in a biotechnology or pharmaceutical company (position level dependent on candidate experience), with at least 4 years of relevant experience in Management Consulting, Corporate Strategy, Strategic Planning, Business Operations, or Project Management.
Preference for experience in the pharmaceutical or biotechnology industry as part of teams delivering complex biologics to patients; In-depth knowledge of the drug development process and CMC activities.
Demonstrated ability to organize and update a complex schedule, experience with project management software such as Microsoft project, Smartsheet, or other.
Expert in MS Excel and MS Word (templating, formatting, etc.)
Excellent project management skills, including ability to plan, organize, and prioritize tasks.
Strong understanding of GMP and relevant regulatory guidance and submission requirements a plus.
Chroma Medicine is an equal opportunity employer, providing equal opportunities to all employees and applicants for employment without regard to race, color, religion, sex or gender identity, national origin, age, disability, sexual orientation or genetics. In addition to federal law requirements, Chroma Medicine complies with applicable state and local laws governing nondiscrimination in employment.
COVID-19 Vaccination Policy: All Chroma Medicine team members must be fully vaccinated for COVID-19. This requirement includes a booster dose once eligible. Requests for exemptions for medical or sincerely held religious beliefs will be considered.