Senior Director, Quality Operations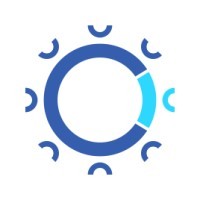 Cellares
Sales & Business Development, Operations, Quality Assurance
Bridgewater, NJ, USA
Posted on Thursday, November 9, 2023
Position Summary
We are seeking a highly motivated Senior Director of Quality Operations who will play a critical role in the launch, ramp-up, and oversight of cGMP Operations within a state-of-the-art multi-product cell therapy manufacturing facility that will be utilized to manufacture autologous and allogeneic cell therapy products.
This individual will lead the Quality organization (QA/QC) and partner with other functions to produce cell therapy products through safe and compliant manufacturing operations according to cGMP requirements by developing site Quality Management Systems (QMS) and ensuring regulatory compliance. This individual will provide strategic leadership to ensure alignment with customer needs and business strategies. As such, the role will require proven leadership to drive effective communication, coordination, and collaboration across relevant cross functional groups to ensure robust production, testing, and release of product to patients.
This is a multidisciplinary role & this individual will need the ability to interface with all levels of the organization, including Operations, MS&T, Process/Analytical Development, Supply Chain, Warehouse, Training, Engineering/Facilities, HS&E, and Finance.
The successful candidate should enjoy working in a fast-paced, mission-driven environment, and be prepared to tackle a broad selection of challenges as the company grows.
Responsibilities
Lead, direct, coach, and develop an effective QA and QC team responsible for daily clinical and commercial production of autologous and allogeneic cell therapy products, while ensuring safe and compliant operations according to cGMP requirements
Provide technical and managerial leadership by effectively interfacing and collaborating with key stakeholders and functions across the organization to successfully manufacture and disposition products to patients in a timely manner
Oversee the hiring, development, and performance management of staff within QA and QC
Develop a robust Quality Management System (QMS) that complies with global regulatory requirements
Develop a Quality Culture and compliance related manufacturing and process controls to improve quality systems
Establish critical KPIs, monitor progress and keep critical stakeholders informed of progress
Lead and actively participate in all regulatory and internal audits of the facility
Work closely with other functional areas to develop and execute against the strategic plan for the manufacturing site
Establish key stakeholder relationships with internal and external stakeholders
Requirements
Bachelor's degree in science, engineering, or related field required
12+ years of Quality Management experience within a cGMP environment in the biotech/biopharma industry with a minimum of 5 years leadership experience. Cell/Gene Therapy and CDMO experience preferred
Work effectively with US FDA and other regulatory agencies. Substantial knowledge of Quality Systems, GMP, FDA, GAMP, ISO and other applicable standards
Proven experience implementing continuous improvement initiatives to drive Quality programs and ensure maximum productivity. Ensure Quality systems meet the needs of all internal and external stakeholders with an emphasis on process, quality, productivity, budget control, and profitability
Past experience developing, implementing, and monitoring Quality programs, policies and procedures to ensure compliance with GMP standards, corporate policies, FDA, EMA and other regulatory body regulations and guidelines
Serve as the point person with industry partners regarding product quality matters, customer satisfaction levels, and regulatory authority interaction
Must be able to manage shifting priorities to meet critical deadlines in a fast paced and dynamic, growing environment, while providing clear direction to team members
History of developing and building cohesive, high performing teams with a strong sense of mission, providing training and mentoring to build sufficient management depth throughout the organization and ensure strong succession planning
Strong analytical, problem solving and critical thinking skills and the ability to lead as a change agent to promote flexibility, creativity, and accountability
Excellent teamwork and interpersonal skills with ability to influence and build strong working relationships at all levels within the organization
Experience with Operational Excellence and/or Lean Manufacturing
Excellent organizational and communication skills
Self-motivated and passionate about advancing the field of cell therapy
Self-awareness, integrity, authenticity, and a growth mindset
Annual Salary Range: $170,000-$220,000
Cellares total compensation package contains competitive base salaries, highly subsidized Medical, Dental, and Vision Plans, 401(k) Matching, Free EV Charging, Onsite lunches, and Stock options. All displayed pay ranges are approximate, negotiable, and location dependent.
This is Cellares
Cellares is the first Integrated Development and Manufacturing Organization (IDMO) and takes an Industry 4.0 approach to mass manufacturing the living drugs of the 21st century. The company is both developing and operating integrated technologies for cell therapy manufacturing to accelerate access to life-saving cell therapies. The company's Cell Shuttle integrates all the technologies required for the entire manufacturing process in a flexible and high-throughput platform that delivers true walk-away, end-to-end automation. Cell Shuttles will be deployed in Cellares' Smart Factories around the world to meet total patient demand for cell therapies at global scale. Partnering with Cellares enables academics, biotechs, and pharma companies to accelerate drug development and scale out manufacturing, lower process failure rates, lower manufacturing costs, and meet global patient demand.
The company is headquartered in South San Francisco, California with its commercial-scale IDMO Smart Factory in Bridgewater, New Jersey. The company is backed by world-class investors and has raised over $355 million in financing.
Leveling will be based on overall experience, education, and demonstration of knowledge throughout the interview process.