VP, Legal & General Counsel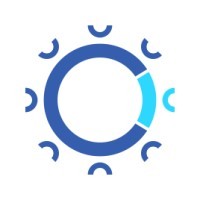 Cellares
Legal
South San Francisco, CA, USA
Posted on Wednesday, October 18, 2023
We are seeking a VP of Legal & General Counsel who
will play a key role in overseeing the legal department and managing all worldwide legal resources, structuring complex commercial transactions, as well as drafting and negotiating commercial agreements. This person will be responsible for advising on legal aspects of the Company's financing activities and corporate structure considerations, including assessing and advising on current and future business structures and legal entities; as well as managing intellectual property matters like strategic filing decisions.
Candidates should be creative problem solvers who take pride in personal excellence, with a proven ability to thrive in an environment with frequently shifting priorities. Candidates should demonstrate qualifications consistent with our shareholders' long-term objectives of maximizing shareholder value. Proven experience of overseeing a process to prepare a company to be a public company and functioning as General Counsel of a public company are highly desirable.
Candidates should enjoy working in a fast-paced, mission-driven environment, and be prepared to tackle a broad selection of challenges as the company grow.
Responsibilities
Lead the Company in structuring, negotiating, drafting, and closing complex commercial contracts, strategic partnership deals, technology arrangements, and financing deals to ensure both business and legal objectives are met
Manage the Company's general corporate legal activities; including, employment and other HR matters, corporate governance, regulatory, employee equity plans, and other corporate and financial matters
Partner with all areas of the business, including Finance, Sales, Business Development, and Human Resources, to advise on legal risks, business strategies, and other issues related to corporate transactions
Partner with and advise internal business clients on legal issues and risks, company policies and procedures, etc.
Educate the company, clients, and partners about how to manage privacy issues given current and upcoming regulations
Advise executives on the status, legal risks, and business terms of high-value, strategic deals
Provide general legal and business advice to the Company's senior management and Board of Directors
Manage the Legal Department budget and maintain ultimate responsibility for the department's performance
Advise the Company on IP piracy issues
Support HR to maintain and update Employee's Handbook and general HR policies and provide legal support in all HR related matters (labor contracts, disciplinary proceedings, litigation)
Monitor new legislation and supervise the lobbying activities on any relevant new legislation
Lead the company's litigation strategies
Advise and counsel on general securities law, NYSE/NASDAQ matters, and general corporate governance matters
Collaborate with internal stakeholders on SEC filings, such as 10-Ks, 10-Qs, 8-Ks, and proxy statements
Advise and support organizational growth with a global mindset while balancing business risk
Coordinate Board of Director meetings and act as the corporate secretary preparing meeting minutes and maintaining appropriate corporate records
Consult with outside law firms as necessary to assist in legal functions
Requirements
J.D. from a highly regarded university
15+ years of relevant experience in a law firm and as in-house legal counsel within one or more fast growing companies within the Company's sector
Must be a member of a state bar
Previous track record of excellence in corporate law, including drafting commercial contracts of high value, structuring international agreements/partnerships, addressing HR issues, etc.
Exceptional analytical and problem-solving skills with the ability to think strategically and provide sound business advice
Experience with either an initial public offering or managing legal work for a public company (such as proxies and '34 Act filings)
Strong interpersonal skills and ability to partner with employees of all levels throughout the organization
Hire, lead, and develop high functioning legal professionals to build a world class legal department
Ability to prepare clear, concise, and complete legal documents, reports, correspondence and other communications on complex legal issues
Highly responsible, self-motivated, and able to thrive in an energetic, fast pace, high growth, entrepreneurial environment
Excellent communication skills - written, verbal, and interpersonal
Must be able to maintain a high degree of confidentiality
Strong business fluency in English required
Must be a highly ethical and proactive leader who can maximize the resources of a growth company
Be able to work independently in a fast-paced environment
Occasional travel required
Annual Salary Range: $250,000-380,000
Cellares total compensation package contains competitive base salaries, highly subsidized Medical, Dental, and Vision Plans, 401(k) Matching, Free EV Charging, Onsite lunches, and Stock options. All displayed pay ranges are approximate, negotiable, and location dependent.
This is Cellares
Cellares is the first Integrated Development and Manufacturing Organization (IDMO) and takes an Industry 4.0 approach to mass manufacturing the living drugs of the 21st century. The company is both developing and operating integrated technologies for cell therapy manufacturing to accelerate access to life-saving cell therapies. The company's Cell Shuttle integrates all the technologies required for the entire manufacturing process in a flexible and high-throughput platform that delivers true walk-away, end-to-end automation. Cell Shuttles will be deployed in Cellares' Smart Factories around the world to meet total patient demand for cell therapies at global scale. Partnering with Cellares enables academics, biotechs, and pharma companies to accelerate drug development and scale out manufacturing, lower process failure rates, lower manufacturing costs, and meet global patient demand.
The company is headquartered in South San Francisco, California with its commercial-scale IDMO Smart Factory in Bridgewater, New Jersey. The company is backed by world-class investors and has raised over $355 million in financing.
Leveling will be based on overall experience, education, and demonstration of knowledge throughout the interview process.