Senior Computer System Validation (CSV) Engineer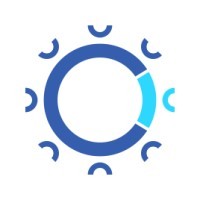 Cellares
South San Francisco, CA, USA
Posted on Wednesday, October 11, 2023
Position Summary
We are seeking an innovative and highly motivated
Computer System Validation (CSV) Engineer
who will be part of Cellares' Quality group and contribute significantly to the development of our advanced cell therapy manufacturing platform.
The primary focus of this position is to actively lead all aspects of Quality Engineering activities in an FDA-regulated environment and ensure compliance with cGMP, GAMP 5, and ISO 13485 requirements.
This is a multidisciplinary role and this individual will interface across many parts of the company (with scientists, researchers, and engineers) and will lead and drive Quality throughout the product life cycle from product development and production builds to market release.
Candidates should enjoy working in a fast-paced, mission-driven environment, and be prepared to tackle a broad selection of challenges as the company grows.
Responsibilities
Work closely with the Engineering teams, providing quality direction and guidance to the development and the design control processes, defining the quality assurance expectations for design planning strategies and ensuring that each stage of the design and development is adequately documented, recorded and maintained
Create quality documentation, protocols, reports, specifications, templates and developing of procedures to ensure a systemic process for design and development, ensuring compliance with regulatory requirements throughout the development and the product life cycle
Perform independent reviews of the Computer System Validation (CSV) deliverables, from the requirements gathering phase to the retirement phase
Work collaboratively with cross functional teams to define a process and a set of documentation to support and verify the progress of the design and development activities and for managing and controlling the design and development and transferring it to manufacturing
Review and approve documentation associated with planning, intended use, user requirements, hazard analysis, risk assessments, functional and design specifications, design reviews, test protocols, 21 CFR Part 11 compliance assessments, requirements trace matrix, Master Validation Plan, V&V packages along with support documentation for equipment and systems
Collaborate with cross functional teams, including external parties to establish verification and validation plans for test methods, equipment, processes and products using appropriate techniques and identification of risks through execution of FMEA and Risk Analysis
Work closely with external partners e.g. suppliers, customers, etc, developing strategies and plans for qualifying new suppliers, implementing and overseeing supplier qualification and monitoring programs
Review and approve changes to existing systems from a Software Quality perspective ensuring changes are implemented in compliance with internal procedures and external standards
Perform periodic reviews for validated systems and defending the practice and outcomes of software validation
Drive root cause analysis investigations and CAPAs and actively participate in continuous improvement activities with cross-functional teams
Conduct quality audits
Mentor and training junior level engineers
Participate in regulatory inspections
Establish and promote an environment that supports the Quality Policy, Data Integrity and Quality System
Deep understanding of ALCOA, GAMP 5, ISO 13485, ISO 14971, ICH Q9 , 21CFR820, 21 CFR Parts 210,211and part 11 requirements for Computerized Systems including, but not limited to, manufacturing equipment, laboratory equipment, and enterprise software systems
Requirements
Bachelor's level degree or higher in Science, Engineering, or Software discipline
5+ years of related work experience in Software Quality Engineering and Computer System Validation (CSV)
Experience working in an FDA-regulated industry
Knowledge of Software development life cycles (SDLC) preferably with automated manufacturing and computerized lab systems
Understanding of data integrity requirements and how to perform assessments
Practical knowledge of 21 CFR Part 11 (electron records/electronic signature), 21 CFR Parts 210,211, GAMP 5, 21 CFR Part 820, ISO 13485, and ISO 14971
Experience in supporting automated manufacturing equipment desired
Must possess excellent organizational, clear verbal, and written communication skills
High level of attention to detail and compliance and ability to effectively support multiple high priority deliverables at once
Hands on approach, self-motivated with a passion for solving problems
Annual Salary Range: $90,000 - $210,000
Cellares total compensation package contains competitive base salaries, highly subsidized Medical, Dental, and Vision Plans, 401(k) Matching, Free EV Charging, Onsite lunches, and Stock options. All displayed pay ranges are approximate, negotiable, and location dependent.
This is Cellares
Cellares is the first Integrated Development and Manufacturing Organization (IDMO) and takes an Industry 4.0 approach to mass manufacturing the living drugs of the 21st century. The company is both developing and operating integrated technologies for cell therapy manufacturing to accelerate access to life-saving cell therapies. The company's Cell Shuttle integrates all the technologies required for the entire manufacturing process in a flexible and high-throughput platform that delivers true walk-away, end-to-end automation. Cell Shuttles will be deployed in Cellares' Smart Factories around the world to meet total patient demand for cell therapies at global scale. Partnering with Cellares enables academics, biotechs, and pharma companies to accelerate drug development and scale out manufacturing, lower process failure rates, lower manufacturing costs, and meet global patient demand.
The company is headquartered in South San Francisco, California with its commercial-scale IDMO Smart Factory in Bridgewater, New Jersey. The company is backed by world-class investors and has raised over $355 million in financing.
Leveling will be based on overall experience, education, and demonstration of knowledge throughout the interview process.