Senior Infrastructure Security Engineer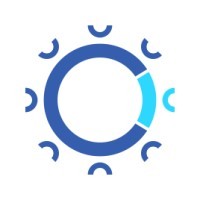 Cellares
Other Engineering
South San Francisco, CA, USA
Posted on Friday, September 8, 2023
Position Summary
We are seeking a highly motivated collaborative Senior Infrastructure Security Engineer who will be responsible for the effective operation of IT Infrastructure services and platform configurations in accordance with the regulations and rules, information security policies and security baseline.
This individual will be responsible for the design, implementation and support of the organization's technology infrastructure and oversee IT security. The person will serve as a hands-on technical expert in an extensive variety of information security technologies.
Daily operations may include large scale infrastructure project design/deployment, infrastructure related tickets, break/fix issues, documentation, system monitoring and resource forecasting. The ideal candidate would need to possess a high skill level in the areas of autonomous problem solving, communication, analysis, teamwork and determination. The applicant will be hands-on supporting the Service Desk teams to ensure that daily 24x7 operational services are properly delivered and met within the organization.
Candidates should enjoy working in a fast-paced, mission-driven environment, and be prepared to tackle a broad selection of challenges as the company grows.
Responsibilities
Ensure the delivery of the consistently reliable infrastructure environment to support the GMP manufacturing system
Provide IT Infrastructure support to Mechanical Engineering, Software Development and Commercial Manufacturing Operation teams
Deliver strategic infrastructure projects and security initiatives across the company
Collaborate with management and peers on an agreed Infrastructure Strategy
Own the creation of a strategy to move systems and responsible for the overall implementation of the cloud strategy; this includes current state analysis and participation in ongoing IT projects, leading to an agreed infrastructure strategy for both on premise and cloud
Work with leadership to develop and implement a secure enterprise environment
Manage a team of vendors on driving standardization and reliability across all performance sensitive systems
Implement, monitor, evaluate, and operate a wide range of IT infrastructure security management processes, policies, and procedures
Maintain an IT system update program that addresses identified risks and business security requirements for operating systems and infrastructure
Extensive operational intelligence experience in monitoring all systems and responding to events 24x7
Oversee tickets and escalations from other teams for infrastructure requests
Respond to critical system outages
Work independently to resolve issues or collectively as a team to address critical outages
Requirements
Bachelor's Degree in computer science, information systems, business administration or other related field (or equivalent work experience)
8+ years of relevant experience. Experience with conducting highly technical analysis and reporting of cloud and on-premises security incidents is required. Experience working in a security operations center is desirable
Extensive hands-on experience in cloud-native Security Information and Event Management (SIEM), Security Orchestration, Automation, and Response (SOAR) solutions, especially Microsoft Sentinel
Extensive experience with Threat and Vulnerability Management on critical production systems
Security certifications such as CISSP, GIAC/GCFA, CCSP, GIAC, OSCP etc., and cloud security certifications such as CCSP and other public cloud certifications (Azure) are desirable
Certification in one or more network operating systems such as Aruba, Cisco, Nutanix, Veeam, Fortinet, Sophos and etc.
Strong customer service and ability to communicate easily and well with a both technical and non-technical staff at all levels
This is Cellares
Cellares is the first Integrated Development and Manufacturing Organization (IDMO) and takes an Industry 4.0 approach to mass manufacturing the living drugs of the 21st century. The company is both developing and operating integrated technologies for cell therapy manufacturing to accelerate access to life-saving cell therapies. The company's Cell Shuttle integrates all the technologies required for the entire manufacturing process in a flexible and high-throughput platform that delivers true walk-away, end-to-end automation. Cell Shuttles will be deployed in Cellares' Smart Factories around the world to meet total patient demand for cell therapies at global scale. Partnering with Cellares enables academics, biotechs, and pharma companies to accelerate drug development and scale out manufacturing, lower process failure rates, lower manufacturing costs, and meet global patient demand.
The company is headquartered in South San Francisco, California with its commercial-scale IDMO Smart Factory in Bridgewater, New Jersey. The company is backed by world-class investors and has raised over $355 million in financing.
Leveling will be based on overall experience, education, and demonstration of knowledge throughout the interview process.