Director, Marketing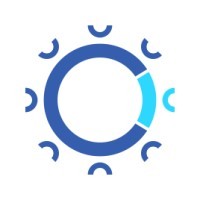 Cellares
Marketing & Communications
South San Francisco, CA, USA
Posted on Sunday, March 26, 2023
Position Summary
We are seeking an innovative and highly motivated Director of Marketing, who will contribute significantly to the development of cell therapy solutions.
The primary focus of this position will be to develop, lead and execute Cellares' marketing, communications and lead generation strategy and to ensure a leadership presence in the market. The position will work closely with business development to define the commercialization strategy for Cellares' products and services, with a strong emphasis on sales enablement that will drive aggressive revenue growth.
Candidates should enjoy working in a fast-paced, mission-driven environment, and be prepared to tackle a broad selection of challenges as the company grows. The ideal candidate is an experienced life-science marketing leader with strong commitment to hard work, attention to detail and experience building compelling client experiences.
Responsibilities
Develop, refine and execute Cellares' marketing strategy
Build, lead and grow Cellares' marketing team
Conduct market research and voice of customer (VOC) exercises to inform marketing roadmap. Collect user needs and derive insights for key internal stakeholders (R&D, manufacturing, process sciences, quality, regulatory, …) to increase market access and better serve Cellares customers
Identify new product/service opportunities and develop plans for capitalizing on them
Create and refine powerful and strongly differentiated messaging
Deploy messaging through a wide variety of channels consistently and with attention to detail
Build a unique and constantly improving, holistic customer experience starting from the first touch points through to project implementations, incorporating intelligent feedback mechanisms throughout
Ensure strong brand awareness through PR (articles, interviews, awards, press releases, …) Conference presence (booths, presentations, panels, posters) Social media presence (LinkedIn in particular) Educational events (webinars, seminars and summits)
Create world-class marketing collateral; including but not limited to, scientific publications (proprietary and 3rd party), whitepapers & applications notes, high quality photography, videography and webinars
Responsible for developing & managing the company website in close collaboration with the internal team and external agency (incl. web design & SEO)
Enable strong revenue growth through metric-driven sales-enablement activities; including but not limited to, lead generation, account based marketing (email campaigns, targeted LinkedIn campaigns), generation of marketing collateral (one pagers, app notes, …), creation of BD/sales strategy & sales decks, training of the BD/sales team, proposal / contract generation
Forge and lead marketing collaborations (co-branding, co-marketing)Ensure successful launch of Cellares' products and services.
Drive collaboration between the commercial teams and other disciplines within Cellares.
Analyze metrics to constantly evaluate and improve the effectiveness of the programs.
Flawless project management of internal team and network of other service providers to deliver on time, on budget and high quality initiatives.
Requirements
10+ years of leadership experience in marketing roles
Intrinsically motivated leader with strong work ethic and attention to detail
In-depth knowledge of cell and gene therapy markets is preferred
Strong experience with Account Based Marketing (ABM)
BS or MS in either business, marketing, life sciences or relevant advanced degree
Strong people and leadership skills
Excellent communication skills both verbal and written
Strong organizational, presentation and interpersonal skills (high EQ)
Self-awareness, integrity, authenticity, and a growth mindset
Ability to assess customer needs and market trends within the context of product and business capabilities
Ability to translate this assessment into a concrete and actionable plan and execute said plan
Ability to work collaboratively across many technical and service functions
Clear understanding of the interrelationship between marketing, lead generation and business development
Annual Salary Range: $170,000-$220,000
Cellares total compensation package contains competitive base salaries, highly subsidized Medical, Dental, and Vision Plans, 401(k) Matching, Free EV Charging, Onsite lunches, and Stock options. All displayed pay ranges are approximate, negotiable, and location dependent.
This is Cellares
Cellares is the first Integrated Development and Manufacturing Organization (IDMO) and takes an Industry 4.0 approach to mass manufacturing the living drugs of the 21st century. The company is both developing and operating integrated technologies for cell therapy manufacturing to accelerate access to life-saving cell therapies. The company's Cell Shuttle integrates all the technologies required for the entire manufacturing process in a flexible and high-throughput platform that delivers true walk-away, end-to-end automation. Cell Shuttles will be deployed in Cellares' Smart Factories around the world to meet total patient demand for cell therapies at global scale. Partnering with Cellares enables academics, biotechs, and pharma companies to accelerate drug development and scale out manufacturing, lower process failure rates, lower manufacturing costs, and meet global patient demand.
The company is headquartered in South San Francisco, California with its commercial-scale IDMO Smart Factory in Bridgewater, New Jersey. The company is backed by world-class investors and has raised over $355 million in financing.
Leveling will be based on overall experience, education, and demonstration of knowledge throughout the interview process.