Scientist, Process Development (I,II,II)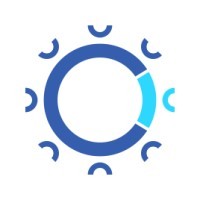 Cellares
San Francisco, CA, USA
Posted on Tuesday, January 31, 2023
Position Summary
Cellares is seeking an innovative and highly motivated Scientist with expertise in cell therapy manufacturing to join the Process Development team. This individual will interface across many parts of the company and contribute significantly to the development of our advanced cell therapy manufacturing platform.
The primary focus of this position is to design and execute experiments that drive the continuous improvement of the Cellares platform. The ideal candidate will be a strong technical contributor and cross-functional collaborator with demonstrated experience developing robust autologous and allogeneic cell therapy processes.
Candidates should also enjoy working in a fast-paced, mission-driven environment, and be prepared to tackle a broad selection of challenges as the company grows.
Responsibilities
Design and execute complex experiments using scientific principles and statistical approaches (DOE) to support the development of the Cellares platform
Interface internally and cross-functionally with Analytical Development, MSAT, Quality, Manufacturing, BD, Product, and Engineering to implement new processes and technologies as part of the core technology transfer team
Author high-quality technical documents, procedures, and reports
Analyze and present technical results at departmental meetings
Perform routine laboratory activities including ordering, restocking, and equipment qualification/maintenance
Gather and review system requirements, develop robust test plans, oversee and support execution of experiments
Develop training materials for scientific methods and techniques, train and onboard new hires
Serve as subject matter expert where appropriate for the cell and gene therapy process, provide technical insights and support in troubleshooting and root cause investigations
Requirements
Bachelor's, Master's or PhD in Bioengineering, Chemical Engineering, Biology, Biochemistry, or related field with 0-15 years of process development experience in the cell and gene therapy field
Familiarity working on a GMP and/or Clinical Manufacturing setting strongly preferred
Extensive experience designing scale-up experiments and troubleshooting semi-automated instruments
Hands-on experience with both autologous and allogeneic cell therapy manufacturing processes
Excellent verbal and written communication skills; able to interpret, summarize, and present scientific results in a clear, concise, accurate manner to both technical and non-technical audiences
Experience with flow cytometry and cell based assays preferred
Strong understanding of cell biology and immunology
Creative, self-motivated, eager to take on a wide variety of tasks and grow with the evolving technology
Annual Salary Range: $90,000 - $210,000
Cellares total compensation package contains competitive base salaries, highly subsidized Medical, Dental, and Vision Plans, 401(k) Matching, Free EV Charging, Onsite lunches, and Stock options. All displayed pay ranges are approximate, negotiable, and location dependent.
This is Cellares
Cellares is the first Integrated Development and Manufacturing Organization (IDMO) and takes an Industry 4.0 approach to mass manufacturing the living drugs of the 21st century. The company is both developing and operating integrated technologies for cell therapy manufacturing to accelerate access to life-saving cell therapies. The company's Cell Shuttle integrates all the technologies required for the entire manufacturing process in a flexible and high-throughput platform that delivers true walk-away, end-to-end automation. Cell Shuttles will be deployed in Cellares' Smart Factories around the world to meet total patient demand for cell therapies at global scale. Partnering with Cellares enables academics, biotechs, and pharma companies to accelerate drug development and scale out manufacturing, lower process failure rates, lower manufacturing costs, and meet global patient demand.
The company is headquartered in South San Francisco, California with its commercial-scale IDMO Smart Factory in Bridgewater, New Jersey. The company is backed by world-class investors and has raised over $355 million in financing.
Leveling will be based on overall experience, education, and demonstration of knowledge throughout the interview process.