Lab and EH&S Manager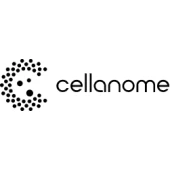 Cellanome
Palo Alto, CA, USA
Posted on Thursday, May 11, 2023
We're a well-funded early-stage start-up. You'll get a chance to wear many hats, be a part of a growing team, and have the potential for exciting financial and career growth.
Here's what sets us apart. We've set our sights on some of the biggest challenges facing biology today. We're amassing a world class team of engineers, scientists, team builders and problem solvers to tackle these challenges heads-on. We're passionate about developing the next generation technologies that will unravel the complexities of biology.
This is a unique opportunity to build, be part of an early-stage start-up and be surrounded by good humans who are super capable, humble and down-to- earth.
Cellanome is seeking a highly skilled, versatile, and self-driven Lab Manager. Reporting to the Head of Operations, this is a collaborative, and impactful role well suited for someone who enjoys wearing multiple hats. In addition to lab operation responsibilities, you will also lead EH&S and assist with lab and office Facilities Management.
As Lab & EH&H Manager you will be responsible for driving many aspects of lab management and operations of our Biosafety level 2 (BSL-2) laboratory to ensure safety and success of our employees.

Ensure that all lab team members are trained in the safe and proper use of equipment and procedures, and that all experiments are conducted in compliance with regulatory requirements.

Maintain lab equipment, refrigerators, and freezers, ensuring they are properly calibrated and functioning; arrange for repairs or replacement as needed.

Monitor and manage inventory levels and tracking of all lab supplies, chemicals, reagents, and order new supplies as needed.

Maintain accurate records of all lab activities and equipment agreements and ensure proper data documentation and storage.

Manage lab and office safety protocols and emergency procedures and ensure that all lab team members are trained and prepared to respond to emergencies.

Serve as Cellanome's dedicated safety officer.

Develop, conduct, and coordinate EH&S trainings.

Partner with facilities consultants and contractors to address needs and upgrades in the lab and office as they arise.

Work with consultants to verify, validate, and support internal facility requests and prepare space plans and layouts for both office and lab environments.

Serve as the primary point of contact with the property management on facility-related projects.

Develop and manage budgets to support the lab, EH&S and Facilities requirements.
Role Requirements:
Bachelor's degree in a relevant field such as biotechnology, microbiology, or biochemistry; advanced degree preferred.

Minimum 7 years of experience working in laboratory, with a proven track record of overseeing lab operations.

Demonstrated experience with standard molecular biology laboratory processes and knowledge of EH&S procedures, policies, and guidelines.

Strong working knowledge of proper storage and handling of various types of lab chemicals, hazardous products, handling of blood samples in a BSL-2 lab setting.

Knowledge of regulatory requirements for BSL-2 labs, and experience working with regulatory agencies such as OSHA, EPA, and FDA.

Ability to author, edit, and update SOPs.

Track record of effective evaluation, selection, and management of vendors.

Strong analytical and problem-solving skills, with the ability to troubleshoot problems and develop effective solutions.

Ability to work independently and manage multiple tasks simultaneously, with strong attention to detail and accuracy.

Strong organizational skills, with the ability to maintain accurate records and manage inventory levels of lab supplies.

Ability to work in a startup environment at various stages of growth

Excellent communication and interpersonal skills.

Ability to collaborate, build relationships, and influence teams to work towards common goals.

Experience with lab design and/or set up including various laboratory purchasing practices preferred.

Experience working with electrical and/or mechanical systems preferred.
We provide competitive total compensation packages, including base pay, benefits, and equity. In California the base salary range for this position is $130,000 - $160,000/year. Within the range, individual pay is determined by work location and additional factors, including job-related skills, experience, and relevant education or training.
What you can expect from us:
You'll feel the energy when you walk in our door – we work hard, we have fun and we have ambitious plans to grow. Cellanome offers a comprehensive employment package that includes a competitive salary, generous stock options, great individual, and family health plans, a 401(k) and flexibility to balance work and life.
We embrace and celebrate the diversity of our employees. We are committed to equal employment opportunity regardless of race, color, ethnicity, ancestry, religion, national origin, gender, sex, gender identity or expression, sexual orientation, age, citizenship, marital or parental status, disability, veteran status, or other class protected by applicable law. We are proud to be an equal opportunity workplace.
We will ensure that individuals with disabilities are provided reasonable accommodation to participate in the job application or interview process, to perform essential job functions, and to receive other benefits and privileges of employment. Please contact us to request accommodation.