Vice President, Research and Development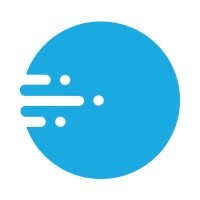 Bionaut Labs
Full-time
Los Angeles, CA, USA
Posted on Thursday, April 27, 2023
Overview
Founded in 2016, Bionaut Labs is a privately held biotechnology company founded on pioneering science from Israel and the Max Planck Institute. The company was born from the scientific and business vision of co-founders Michael Shpigelmacher, Chief Executive Officer and Aviad Maizels, Executive Chairman, two experienced entrepreneurs with a passion for realizing the immense potential of technology to improve human health. The company is backed by premier investors including Khosla Ventures and Upfront Ventures and has raised $63.5 million in funding to date, including a $43 million Series B in 2022.
The Position Bionaut has built a world-class management team with experiences gained in some of the top
academic and clinical institutions as well as biotechnology and medical device companies.
The Vice President, Research and Development will report directly to the CEO and will oversee all engineering, design, and development of the Bionaut platform. The Vice President will serve as a critically impactful executive in the company who will play a key role in driving product development activities. This individual will oversee a diverse team responsible for a broad, complex, and highly sophisticated set of disciplines encompassing mechanical, electrical, software, and systems engineering. The Vice President will be the senior-most engineering/product leader at the company who will spearhead the company's efforts to bring truly game-changing products to the market.
Specific responsibilities of the Vice President, Research and Development include:
Leading a multidisciplinary team of R&D professionals, which currently consists of 30 individuals and is projected to grow significantly in the next two years;
Working in conjunction with organizational leaders to draft, review, and approve all product specifications from an R&D perspective;
Managing all in silica/in vitro modeling, testing, and validation of product performance according to specifications;
Instilling a high degree of process and project management discipline and rigor in the organization, solving technical problems as they arise, delivering against milestones on time, and driving the team to achieve key milestones and objectives;
Engaging with the Chief Scientific Officer on all aspects of pharmacology-related research as well as IP strategy;
Providing inspirational leadership and mentorship to a growing team of engineers to enable team members to reach their full potential;
Demonstrating and leveraging a deep appreciation for revolutionary – not just evolutionary – product design, and helping to serve as the chief catalyst for such inspiration;
Partnering with Head of Operations to solve manufacturing and operations issues;
Cultivating, managing, and maintaining relationships with outside vendors/partners;
Collaborating with Chief Scientific Officer and Head of Neuroscience on all pre-clinical and clinical testing including regulatory filings;
Participating in C-level strategic forum and Board discussions on R&D related topics as necessary; and
Continuing to foster a culture of technical innovation and continuous improvement in the company.As Bionaut is an early-stage company, it is important that this individual be able to work as a hands-on member of a small team within an entrepreneurial environment. This person will be based at the company's headquarters located in Los Angeles, California.The IndividualFrom an educational perspective, an undergraduate degree is required. An advanced degree such as a Ph.D. in a physics, engineering, or a related field would be viewed as desirable. It is understood, however, that education, while an important index of achievement, orientation, and intellectual capacity, will not constitute the primary variable in this decision process. Personal characteristics, leadership acumen, technical fluency, creativity, work ethic, behavioral flexibility and demonstrated accomplishments will serve as key components in the evaluation of candidates.At a professional level, Bionaut is seeking an individual who brings a depth of engineering experience and has had exposure to developing complex, regulated products. It is important that the Vice President, Research and Development be able to guide the team along a rigorous, clear, and efficient development plan that is in line with regulatory standards. As such, this person must be experienced in managing programs and budgets, setting milestones and deliverables, and helping to identify risks and effectively navigate through product development issues. Experience integrating complex systems (e.g., robotics, imaging, software, mechanics) into a unified platform is highly desirable.In addition, the Vice President, Research and Development should have strong managerial acumen and proven project management experience under time constraints and a high level of uncertainty. The preferred candidate will have served as a successful senior R&D leader with significant firsthand problem-solving experience in a team environment. The ability to work collaboratively with a diverse and highly competent scientific team as well as the organization's leadership is essential. While management, leadership, and strategic thinking are important, it is critical that the Vice President, Research and Development have the desire and the ability to be hands-on, working directly with the team on technical challenges. Working in a start-up environment with experience scaling an organization through significant and rapid growth will be viewed very favorably.On a personal level, this person must be a confident, intelligent, and energetic leader who can thrive in a fast-paced environment during a period of dynamic change and growth. The demonstrated ability to effectively influence senior executives is critical, as is the capacity to
develop, communicate, advocate for, and execute upon scientific strategy. Elevated oral and written communication skills are essential.
Desired traits in the Vice President, Research and Development include:
Ambition, initiative and enthusiasm;
An interest in and appreciation for new, futuristic technologies;
Flexibility at intellectual and behavioral levels;
Rigorous technical capabilities;
A collaborative working style and team-oriented temperament;
The highest professional and ethical standards;
An ability to work in a fast-paced, highly dynamic environment; and
A natural and comfortable leadership style.
Bionaut Labs is an equal opportunity employer.