Senior Scientist, Computational Chemistry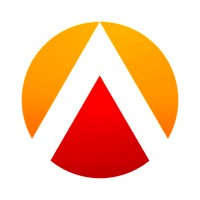 Atomic AI
South San Francisco, CA, USA
Posted on Friday, December 9, 2022
Atomic AI, Inc. is a well-funded, early-stage biotech company transforming the rational design of molecules and medicines through the cutting-edge fusion of artificial intelligence and structural biology. Atomic's unique R&D platform, based on research featured on the cover of Science, provides new strategies to treat or cure previously undruggable diseases by targeting RNA structure. We are an interdisciplinary team working across computational and experimental biology and believe that our strongest asset is our people.
The opportunity
As a Senior Scientist on the Drug Discovery team, you will apply computational structure-based methods to advance our target identification and early drug discovery efforts. You will drive the development of in silico screening pipelines and molecular dynamics simulations and their application to 3D RNA structure.
At Atomic AI, you will be an execution-focused self-starter with a passion for scientific research and a positive attitude when facing challenges. You will prioritize effectively amidst complexity, adapt nimbly to changing conditions, and grow outside of your comfort zone. You will collaborate thoughtfully and promote the success of all team members.
Primary responsibilities
Drive the development of an in silico screening pipeline for docking small molecules against RNA structures.
Select, design, and manage compound libraries for high-throughput screening campaigns.
Implement new tools and workflows to advance our computational chemistry strategy.
Study molecular mechanisms of RNA tertiary structures through physics-based approaches such as molecular dynamics simulations.
Collaborate with scientists across the company to improve the accuracy and applicability of 3D structure prediction.
About you
Ph.D. in Computational Chemistry, Chemical Informatics, Chemistry, Biophysics, or related field.

Multi-year industry experience in molecular docking for hit identification and lead optimization.

Strong expertise in structure-based methods for computational drug design and optimization.
Background in structural biology, organic chemistry, and the role of 3D conformers for small molecules.

Ability to establish

computational pipelines for molecular docking and molecular dynamics simulations.
History of scientific achievement, as evidenced by publication of impactful papers.
Excellent presentation and writing skills, ability to clearly communicate technical information to colleagues.
Pluses
Research experience related to RNA secondary and tertiary structure.

Experience working with contract research organizations.

Conceptual understanding of machine learning model development.
Salary Range: $145,000/year to $190,000/year + equity + benefits
Atomic AI is committed to equal employment opportunity regardless of race, color, ancestry, national origin, religion, sex, age, sexual orientation, gender identity and expression, marital status, disability, or veteran status.