Senior Research Associate II (23083-R-690-CLDC)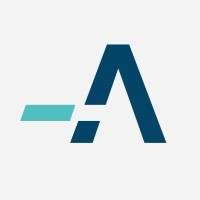 ArsenalBio
South San Francisco, CA, USA
Posted on Friday, May 26, 2023
ArsenalBio, a privately held, clinical-stage programmable cell therapy company engineering advanced CAR T therapies for solid tumors, is seeking a talented Senior Research Associate to work onsite based in our South San Francisco office.
ArsenalBio's mission is to develop efficacious and safe cellular therapies for patients with chronic diseases, initially cancer. With our programmable and computationally driven approach, our team is engineering living medicines to attack cancer's inherent multifaceted nature and overcome the challenges of addressing solid tumors with cell therapy.
Driven by a collective of diverse experts across immunology, synthetic biology, molecular biology, automation and computational biology, we are united in purpose to deliver radical breakthroughs for people with cancer, and prioritize the team's outcomes over individual goals to achieve our company mission – together.
We are seeking an organized and motivated Senior Research Associate to drive the application of new cell engineering technology in our Cell Line Development Core. The successful candidate will work closely with project teams to design and generate engineered cell lines in support of preclinical programs.
What You Will Do:
Employ viral and non-viral approaches to engineer mammalian cell lines in support of preclinical CAR T programs
Perform activities associated with generating and maintaining a master and working cell bank inventory
Perform standard QC processes on cell lines, including but not limited to mycoplasma testing and target expression validation
Generate certificate of analysis and associated documentation for delivered cell lines
Register cell lines and maintain inventory in LIMS
Work closely with scientists to coordinate complex experiments
Assist cross-functional activities for project teams, including hand-offs, data analysis and presenting at project meetings
Stay up to date with current literature related to the scope of ArsenalBio's research focus
What Will You Bring:
Education: BS or MS in Cell or Molecular Biology, Biological Sciences or a related field
Experience: BS with 4+ years or MS with 2+ years relevant research experience in industry or academia
Excellent aseptic cell culture techniques required
Familiarity with basic molecular skills including cloning, PCR and RT-PCR
Experience in working with lentivirus production and transduction is desirable
Ability to quickly adapt and learn new skills for changing research priorities
Flexible mindset with the ability to think outside the box, creative approach to problem-solving
Demonstrated ability to work well in a highly collaborative team environment, coordinate tasks across multiple projects to meet deadlines
Willingness to accept other responsibilities outside of initial job description
Strong organizational skills, record keeping and interpersonal communication skills (verbal and written)
Preferred Skills:
Experience with FACS, multi-colour flow cytometry, and data analysis required
Proficiency with data analysis tools such as FlowJo and GraphPad Prism
Knowledge of CRISPR gene editing
Experience in cell therapy or gene therapy field
What We Will Offer You:
An opportunity to work with the best talent in the field of cell therapy, and be part of ONE TEAM to advance therapies to patients who need it most.
ArsenalBio has a generous and comprehensive benefits package that includes but is not limited to medical, dental, and vision as well as mental health resources, virtual and telehealth options, coaching, infertility treatment, parental leave and health savings accounts. We also offer flexible work schedules and flexible time off, which includes two extra "Arsenal Days of Rest" every quarter for employees to recharge.
We have a robust mentorship program, and comprehensive development tools to help employees take control of their career paths and grow into their best selves. ArsenalBio believes in investing in the well-being of our employees - both at work and at home, as they are our greatest asset. They bring scientific talents in molecular biology, immunology, pharmacology, protein chemistry, computational biology, automation, genome engineering, software and other fields to make the future happen now.
ArsenalBio prioritizes the providing of a safe and healthy workplace that is consistent with COVID-19 public health guidance and legal requirements. In order to protect our employees and visitors, we require all visitors (candidates) and employees to present proof of being fully vaccinated against COVID-19 when coming onsite.
We are committed to hiring the best talent from diverse backgrounds. A diverse workforce engenders richness of thought, creativity and discovery. We invite individuals who embrace intellectual achievement to bring their unique personal and professional journeys and together we will build transformative cell therapies for cancer patients.
We are an equal opportunity employer and value diversity at our company. We do not discriminate on the basis of race, religion, color, national origin, gender, sexual orientation, age, marital status, veteran status, or disability status.
The estimated base salary offer for the preferred primary location of the San Francisco Bay area ranges from $93,500 - 114,500.
Salary ranges for other locations may vary from this range. Base pay offered may vary depending on job related knowledge, experience, education, and location. In addition to these factors, we believe in the importance of pay equity and consider internal equity of our current employees as part of any final offer.
To all recruitment agencies: ArsenalBio does not accept agency resumes. Please do not forward resumes to our jobs alias, or ArsenalBio employees. ArsenalBio is not responsible for any fees related to unsolicited resumes.