Clinical Trial Management Associate (23076-U-615-MED)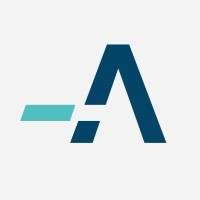 ArsenalBio
South San Francisco, CA, USA
Posted on Thursday, April 27, 2023
ArsenalBio, a privately held, clinical-stage programmable cell therapy company engineering advanced CAR T therapies for solid tumors, is seeking a talented Clinical Trial Management Associate to work remote based in our South San Francisco office.
ArsenalBio's mission is to develop efficacious and safe cellular therapies for patients with chronic diseases, initially cancer. With our programmable and computationally driven approach, our team is engineering living medicines to attack cancer's inherent multi-faceted nature and overcome the challenges of addressing solid tumors with cell therapy.
Driven by a collective of diverse experts across immunology, synthetic biology, molecular biology, automation and computational biology, we are united in purpose to deliver radical breakthroughs for people with cancer, and prioritize the team's outcomes over individual goals to achieve our company mission – together.
Clinical Operations facilitates excellence in clinical trial execution and partners with Technical Operations to ensure drug product quality and delivery. The Clinical Trials Management Associate will support all aspects of clinical trial conduct including study start-up, enrollment, study conduct and close-out. The candidate must be knowledgeable of clinical research operations, including interpretation and implementation of FDA regulations/ICH guidelines. This role will require an ability to operate in a fast-paced, highly dynamic environment within a matrix team and have partnerships that include both internal and external stakeholders.
What You Will Do:
Assists in all operational aspects of the assigned clinical trial(s) and supports the clinical trial(s) conduct including vendor selection process, study start-up, enrollment, study conduct, and close-out.
Assists in review for study-related and essential clinical study start-up documents (e.g., Clinical protocols, Informed consent forms, CTA/Budget, Investigational Product Manual, Monitoring Plan, Laboratory Manual, Case Report Form (CRFs), CRF Completion Guidelines, training documentation/tools, and other relevant study plans and charters).
Assists with apheresis planning to support enrollment of study participants and liaise with investigative sites and supply chain to support activities involved in the cell journey.
Assist with planning, coordinating, and tracking biospecimen shipments (PK, biomarkers) between central lab and specialty vendors.
Accountable for ensuring that agendas for meetings are clear and distributed in advance; takes comprehensive minutes for internal meetings.
Assists with the review of IRB/EC documents in coordination with CRO, as appropriate.
Assists in the start-up processes toward activating sites.
Maintains internal Clinical Operations databases and document repositories.
Maintain study trackers, including visit reports, patient enrollment, contact list, etc.
Responsible for filing necessary documents in the electronic trial master file (eTMF) and supporting regular cross-functional reviews of the eTMF.
Assists in data review and/or data metric review in preparation for data cuts.
Assist in CRO interactions, including sponsor oversight of operational functional activities (e.g., study management, monitoring report review, site management, TMF, EDC, etc).
Support other studies as required and duties as assigned.
What Will You Bring:
Your whole self
BS/BA in nursing, science, or health-related field with 2+ years of related oncology clinical trial management experience.
Competent knowledge of transplant patient care, apheresis collection, and cell therapy experience is preferred.
Clinical research knowledge and cross-functional understanding of the clinical trial methodology.
Willingness to travel to clinical sites or office, as needed.
Ability to deal with time demands, incomplete information, or unexpected events.
Must display strong analytical and problem-solving skills.
Attention to detail required.
Outstanding organizational skills with the ability to multitask and prioritize.
What We Will Offer You:
An opportunity to work with the best talent in the field of cell therapy, and be part of ONE TEAM to advance therapies to patients who need it most.
ArsenalBio has a generous and comprehensive benefits package that includes but is not limited to medical, dental, and vision as well as mental health resources, virtual and telehealth options, coaching, infertility treatment, parental leave and health savings accounts. We also offer flexible work schedules and flexible time off, which includes two extra "Arsenal Days of Rest" every quarter for employees to recharge.
We have a robust mentorship program, and comprehensive development tools to help employees take control of their career paths and grow into their best selves. ArsenalBio believes in investing in the well-being of our employees - both at work and at home, as they are our greatest asset. They bring scientific talents in molecular biology, immunology, pharmacology, protein chemistry, computational biology, automation, genome engineering, software and other fields to make the future happen now.
ArsenalBio prioritizes the providing of a safe and healthy workplace that is consistent with COVID-19 public health guidance and legal requirements. In order to protect our employees and visitors, we require all visitors (candidates) and employees to present proof of being fully vaccinated against COVID-19 when coming onsite.
We are committed to hiring the best talent from diverse backgrounds. A diverse workforce engenders richness of thought, creativity and discovery. We invite individuals who embrace intellectual achievement to bring their unique personal and professional journeys and together we will build transformative cell therapies for cancer patients.
We are an equal opportunity employer and value diversity at our company. We do not discriminate on the basis of race, religion, color, national origin, gender, sexual orientation, age, marital status, veteran status, or disability status.
The estimated base salary offer for the preferred primary location of San Francisco Bay area ranges from $93,500 -$114,500.
Salary ranges for other locations may vary from this range. Base pay offered may vary depending on job related knowledge, experience, education, and location. In addition to these factors, we believe in the importance of pay equity and consider internal equity of our current employees as part of any final offer.
To all recruitment agencies: ArsenalBio does not accept agency resumes. Please do not forward resumes to our jobs alias, or ArsenalBio employees. ArsenalBio is not responsible for any fees related to unsolicited resumes.