Automation Engineer II (23036-B-692-AUTO)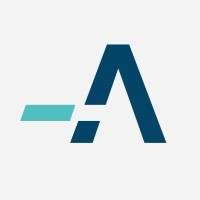 ArsenalBio
Software Engineering
South San Francisco, CA, USA
Posted on Friday, April 14, 2023
Arsenal Bio, a privately held programmable cell therapy company engineering advanced CAR T therapies for solid tumors, is seeking a talented Automation Engineer to work onsite based in our South San Frncisco office.
ArsenalBio's mission is to develop efficacious and safe cellular therapies for patients with chronic diseases, initially cancer. Our products are being designed to herald the transition of adoptive cell therapy from a hospital based treatment to outpatient therapy, like most other cancer treatments.
Driven by a collective of diverse experts across immunology, synthetic biology, molecular biology, automation and computational biology, we are united in purpose to deliver radical breakthroughs for people with cancer, and prioritize the team's outcomes over individual goals to achieve our company mission – together.
The role of lab automation engineer is difficult to characterize in one short breath. An enormous diversity of technologies run the modern lab, and the task of integrating these technologies together requires a uniquely wide-ranging amalgamation of skillset. Enter the automation engineer. From benchtop experiment, to process diagram, to liquid handler, to measurement modality, to data pipeline, to analysis, to operating with production-grade reliability… Each step of the way is within your purview. Your contributions will deliver unmatched scale to the screening of CAR-T therapy products, and will be on the bleeding edge of the best-in-class therapies ArsenalBio is developing. You will work between almost every group at the R&D stage at the company, forming the bridges between vision and execution for future screening programs.
What You Will Do:
Evaluate company and user requirements, evaluate existing and proposed workflows for automation, and design and build end-to-end automated solutions on a team of multi-talented engineers and scientists
Quick turnaround prototype development (automated protocol, software, hardware, etc) providing fast proof-of-concept to new ideas
Work closely with the Automation Operations team to develop and deliver automated protocols that can scale and be executed reliably
Design, implement, test, and continuously improve laboratory solutions in use by the Automation Operations team, as well as lab users across the organization
Stay informed of new technologies inside and outside of the industry that could bring innovation to the current status quo
Release and maintain documentation on development and production products, both for internal engineering use as well as externally facing documentation for lab users
What You Will Bring:
Bachelor's degree in an engineering or biological sciences discipline, or equivalent practical experience.
2+ years industry experience, with 1-2 years experience in a technology development role (i.e. involvement in mechanical / electrical / software engineering, data science, systems engineering, mechatronics and robotics)
Strong computer skills, comfort navigating Windows and Unix based operating systems on an administrator level
Working proficiency in biological research techniques, including experience with a broad set of instruments and data types which are common in the laboratory setting
Strong understanding of the scientific method
Preferred Qualifications:
Experience working in a laboratory or biology-adjacent environment
Experience with high-throughput experiment design, process design, and the instruments commonly used in these settings
Intermediate to professional proficiency with a programming language, C# and Python are immediately relevant
Comfort reading and applying ideas in a variety of programming languages, Javascript, Go, Java, C++
Experience with cloud platforms, e.g. AWS, GCP, Azure
Experience with robotic motion systems, open and closed loop control, troubleshooting these types of systems
What We Will Offer You:
ArsenalBio has a generous and comprehensive benefits package that includes but is not limited to medical, dental, and vision as well as mental health resources, virtual and telehealth options, coaching, infertility treatment, parental leave and health savings accounts. We also offer flexible work schedules and flexible time off, which includes two extra "Arsenal Days of Rest" every quarter for employees to recharge.
We have a robust mentorship program, and comprehensive development tools to help employees take control of their career paths and grow into their best selves. ArsenalBio believes in investing in the well-being of our employees - both at work and at home, as they are our greatest asset. They bring scientific talents in molecular biology, immunology, pharmacology, protein chemistry, computational biology, automation, genome engineering, software and other fields to make the future happen now.
ArsenalBio prioritizes the providing of a safe and healthy workplace that is consistent with COVID-19 public health guidance and legal requirements. In order to protect our employees and visitors, we require all visitors (candidates) and employees to present proof of being fully vaccinated against COVID-19 when coming onsite.
We are committed to hiring the best talent from diverse backgrounds. A diverse workforce engenders richness of thought, creativity and discovery. We invite individuals who embrace intellectual achievement to bring their unique personal and professional journeys and together we will build transformative cell therapies for cancer patients.
We are an equal opportunity employer and value diversity at our company. We do not discriminate on the basis of race, religion, color, national origin, gender, sexual orientation, age, marital status, veteran status, or disability status.
The estimated base salary offer for the preferred primary location of San Francisco Bay area ranges from $108,600 – $133,000.
Salary ranges for other locations may vary from this range. Base pay offered may vary depending on job related knowledge, experience, education, and location. In addition to these factors, we believe in the importance of pay equity and consider internal equity of our current employees as part of any final offer.
To all recruitment agencies: ArsenalBio does not accept agency resumes. Please do not forward resumes to our jobs alias, or ArsenalBio employees. ArsenalBio is not responsible for any fees related to unsolicited resumes.