Vice President, Facilities and Engineering (23061-R-850-FAC)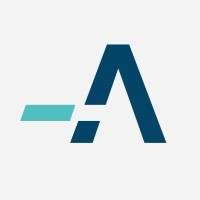 ArsenalBio
Operations
South San Francisco, CA, USA
Posted on Wednesday, March 22, 2023
ArsenalBio, a privately held, clinical-stage programmable cell therapy company engineering advanced CAR T therapies for solid tumors, is seeking a talented Vice President, Facilities and Engineering to work on-site at our Hayward and South San Francisco offices.
ArsenalBio's mission is to develop efficacious and safe cellular therapies for patients with chronic
diseases, initially cancer. With our programmable and computationally driven approach, our team is engineering living medicines to attack cancer's inherent multi-faceted nature and overcome the challenges of addressing solid tumors with cell therapy.
Driven by a collective of diverse experts across immunology, synthetic biology, molecular biology, automation and computational biology, we are united in purpose to deliver radical breakthroughs for people with cancer, and prioritize the team's outcomes over individual goals to achieve our company mission – together.
To support our anticipated growth, we are seeking a Vice President, Facilities & Engineering Operations. This role will be a key contributing leader and team member of a cutting-edge startup that develops cell therapies to meet unmet medical needs, always with our patients in mind. This position will report to the Chief Tech Ops Officer and be responsible for building and leading our workplace strategies and managing the Arsenal Capital Project Portfolio. This senior leader will provide overall technical expertise and leadership to develop and implement the facilities, maintenance, calibration & validation strategies for Arsenal's R&D labs, GMP & clinical manufacturing, warehouses and offices. This individual will provide strategic planning for all aspects of our facility and real estate operations including our future space requirements and providing solutions that are appropriate for the anticipated growth of our physical plant.
This position is accountable for establishing, maintaining, and continuously improving a highly effective engineering, validation, maintenance, Metrology and Facilities workforce, driving activity to achieve the desired departmental, site, and company outcomes, and ensuring the highest standards of workplace safety and product quality are adhered to. The scope will include Capital Project Management, Engineering Disciplines (Automation, Process, Project, Plant/Facilities), Environmental Health & Safety, Facilities (Lab support, Maintenance, Metrology, 24X7 shift operations) Real Estate, Security, and Workplace Planning, Design & Strategy. This leader will possess strong collaboration and communication skills to work effectively with key stakeholders across all functional areas.