Shipping & Receiving Coordinator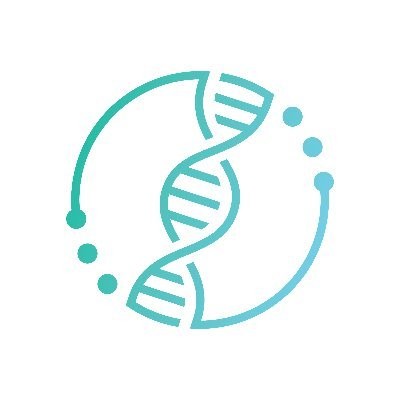 Ansa Biotechnologies
Emeryville, CA, USA
Posted on Thursday, May 11, 2023
Compared to reading or editing life's code, writing new code from scratch has remained one of biotechnology's most complex challenges. At Ansa, we are putting nature to work, creating novel enzymatic solutions that will redefine how we build DNA. We believe that the biggest challenges our world faces will be solved using biotechnology and that DNA synthesis is the fuel for that transformation. Our enzyme-based approach (published in Nature Biotechnology) promises to dramatically accelerate innovation in biological research and biotechnology, including therapeutics, diagnostics, biomanufacturing, and synthetic biology. We look forward to our DNA products making an impact.
We believe the success of our team is based on our commitment to these core values -


Rigorously Innovating

- We're building an incredibly complex, hugely interdisciplinary, and technically demanding technology. We're rigorous, diligent, strategic, creative, and committed. Tough challenges energize us to find creative and thrilling solutions.
Building It Together

- We are revolutionizing the way scientists make DNA. To tackle this grand challenge, we must work together. We are transparent, reflective, humble and encouraging of each other, because we understand that the knowledge and perspectives of our colleagues are key to building incredible things.
Leading with kindness and respect

- We believe that the foundations of great teamwork are kindness and respect. We cultivate a safe, high-trust workplace in which we are free to share our views, celebrate our successes, admit our mistakes – maximizing our innovative potential.
We believe that quality supply chain support is essential to the success of our technical and manufacturing teams! As the Shipping, Receiving and Inventory Coordinator, you will be responsible for receipt and management of every item that enters and departs our facility - ensuring that our scientists and colleagues have the tools they need each day. The ideal candidate will be dependable, professional, customer-service oriented, and personable. As a part of a diverse team, you will work closely with our Operations specialists to support our fast-paced work environment!
Responsibilities
Collaborate with the lab operations and administrative team members to support day-to-day operations in a lab and office environment.

Managing receipt of all goods into the facility, including moving packages to the mail room, opening packages to confirm contents to the packing slip, sorting packages or contents in the mailroom for pick-up, or delivering to the end user or storage location.

Maintaining inventory of lab and office supplies, routinely reviewing inventory stocks and partnering with stakeholders and off-site procurement team to manage purchase, receipt and storage of required materials.

Managing shipping of materials from Ansa to vendors, partners or customers, using FedEx business accounts to create shipments and manage pick-up for delivery.

Working to become a subject matter expert in procurement or inventory management software or tools.

Assisting operations staff with facility maintenance tasks including furniture or equipment assembly and installation, small repairs to spaces, furnishings, equipment or storage materials.

Serves as a point of contact for technical vendors, contractors or business visitors, ensuring they reach their destination.
Collaborating in a team environment: At Ansa, communication between teams is critical–our technology is built on enzymes, chemistry, and automation. Additionally, we believe that honesty and openness are an instrumental part of the scientific endeavor.
Skills and Experience
Previous experience with shipping and receiving, including use of a pallet jack for equipment/large item receiving
Experience working independently, using proactive problem-solving, organizational skills with a strong attention to detail.

Basic math and computer skills required, including Microsoft and GSuite; Procurify experience a plus.

Professional verbal and written communication skills, in English.

Eagerness to learn and gain competency in new technical skills and tasks, willingness to seek help and help others to solve problems.

Dry ice shipment experience is a plus - both shipping and receiving.

Experience with handheld power tools and "handy-person" tasks.

Experience working in a lab environment (BSL-1) is a plus.

Commitment to demonstrating kindness, respect, and collaboration with a diverse set of colleagues of different backgrounds and disciplines.
Physical Demands
This job is active! Candidates must be able to routinely sit, stand, walk, bend, kneel, and crouch for extended periods of time.

Ability to routinely lift above the waist and move items over 30lbs
Benefits & Compensation
Ansa offers a benefit package including comprehensive medical, dental & vision plans for employees and dependents, 401k retirement planning, company holidays, truly unlimited and company encouraged vacation time, and parental leave. Our compensation packages include industry competitive and experience commensurate base salaries and stock options.
Ansa Biotechnologies is an Equal Opportunity Employer.
All applicants will be considered for employment without attention to race, color, religion, sex, sexual orientation, gender identity, national origin, veteran, or disability status.
At Ansa, we're building a community of intelligent and passionate people that will help us change biotechnology research with our enzymatic DNA synthesis technology. We believe that challenging and trusting one another, and continuously learning are essential to our success. We believe that building diverse, inclusive, and psychologically safe spaces are essential to a community culture that yields the happiest colleagues and friends, and the highest quality research.
As we are growing rapidly, this is an ever present goal: hiring the best people while building diversity in thought, experience, and background within our team. While the biotechnology space can feel limited in BIPOC, non-binary, and even female representation, we endeavor to make hiring decisions that will continue to grow and support our team in the direction of cultural diversity and sustainability.
To learn more about our team, mission, and additional job postings, please visit our website, ansabio.com