Sr Manager, QC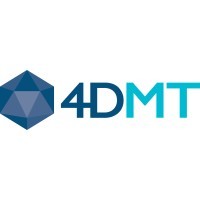 4D Molecular Therapeutics
Emeryville, CA, USA
Posted on Saturday, May 6, 2023
4D Molecular Therapeutics, Inc. ("4DMT") is a clinical-stage genetic medicines company pioneering the development of product candidates using targeted and evolved AAV vectors. 4DMT seeks to unlock the full potential of genetic medicines using its platform, Therapeutic Vector Evolution, which combines the power of directed evolution with approximately one billion synthetic capsid sequences to invent evolved vectors for use in targeted genetic medicine products. The company is initially focused in three therapeutic areas: ophthalmology, pulmonology, and cardiology. The 4DMT targeted and evolved vectors are invented with the goal of being delivered through clinically routine, well-tolerated and minimally invasive routes of administration, transducing diseased cells in target tissues efficiently, having reduced immunogenicity and, where relevant, having resistance to pre-existing antibodies. 4DMT has five active clinical product candidates: 4D-150 is in Phase 1/2 clinical trials for Wet AMD and DME, 4D-710 is in Phase 1/2 clinical trials for Cystic Fibrosis lung disease, 4D-310 is in a Phase 1/2 clinical trial for Fabry disease, 4D-125 is in a Phase 1/2 clinical trial for XLRP, and 4D-110 is in a Phase 1 clinical trial for Choroideremia. In addition, 4DMT has two preclinical products: 4D-175 for geographic atrophy and 4D-725 for AATLD.
4DMT is focused on attracting and retaining the best people in the industry who identify with our mission and innovative results-driven approach. We offer an inspiring and collaborative environment that encourages individual contributions, recognizes performance in multiple ways, offers competitive salary and benefits, and provides challenging opportunities for career development. 4D Molecular Therapeutics is located in Emeryville, CA.
GENERAL SUMMARY:
The position of Sr Manager, QC, will lead the QC arm of our cell-based assay group, overseeing the optimization and qualification of cell-based assays and bioassays for the lot release, characterization, and stability and formulation assessment of AAV-based gene therapy drug substance and drug product. The successful candidate will be experienced with development and validation of in-vitro potency assays and will drive the phase-appropriate method development, optimization, qualification and tech transfer. He/She will have a leadership position within our growing QC team, and manage external collaborations (CRO, CDMO). This is a CMC and not R&D position. The position will have a strategic role in setting corporate direction and strategy for our bioassay and potency assay approach and Phase 3 ready QC operations as well as a key operational role in day-to-day science and testing.
RESPONSIBILITIES:
Lead the QC team on the optimization, qualification//validation, and execution of phase-appropriate potency assays/lot release assays and broad spectrum of cell-based characterization assays (including immunoassays, nucleic acid-based assays, enzymatic assays, image-based based, among others).
Responsibilities may expand to include stability oversight and management of QC operations for biochemical assays in addition to cell-based assays
Strong quality background in managing deviations, NCRs, OOT, and other investigations. Scientific leader who can independently design, execute, and guide effective experiments with clear goals in a very face paced environment. Interprets and tracks data and effectively communicates information or risk mitigation strategies that drive critical decisions in CMC department
Authors technical reports and SOPs and authors relevant sections of regulatory filings and responses
Manages and provides technical expertise to Research Associates and/or Scientists in assay qualification, troubleshooting, as well as routine testing efforts
Serves as a scientific liaison for outsourced assay development, technology transfer and data management in a CRO or CMO/CDMO environment
Expected to be informed on matters of state-of-the-art or innovative technologies that advance AAV characterization and integrate within the department
QUALIFICATIONS:
Education:
PhD or MA in a relevant area of specialization (biological sciences, cell biology, molecular biology, virology), or equivalent in years of biotech experience
Experience:
7+ years of industry within the Biotech or similar industry
QC experience required, preferably in a late-phase clinical or commercial environment. QC management experience is highly desirable.
Demonstrated experience with potency assay development and qualification (under ICH/FDA guidelines) for biologics or gene therapy products is required.

Must have thorough understanding of cell biology required for development of robust cell-based assays
Thorough understanding of developing phase-appropriate potency assays using parallel line analysis
Good understanding of high-content imaging system and image analysis is preferred
Demonstrated leadership and track record of successfully developing different spectrum of bioassays by utilizing appropriate methodologies (i.e cell imaging systems, flow cytometry, qPCR, ddPCR etc)

Experience in writing SOPs, developmental and technical reports, contributions to regulatory submission documents to support CMC efforts
Experience building and leading teams and labs is desirable
Skills:
Strong verbal and written communication skills and effective interpersonal, technical discretion and troubleshooting skills are essential
Must be a team player, strong critical thinker, exhibit a willingness to meet project timelines and multitask effectively in a dynamic fast-paced environment under challenging timelines
Demonstrated history of working independently and leading teams while managing multiple projects
Strong attention to detail supported by excellent time management and organizational skills
Proficient or familiar with Microsoft based Windows programs: Word, Excel and Powerpoint as well as analytical software such as Softmax Pro and statistical software such as GraphPad, Minitab, JMP or Spotfire
Physical Requirements of the Role:
Primarily computer use and long periods of sitting, standing
To maintain a healthy and safe workplace for all during the COVID-19 this role is expected to adhere to 4DMT Covid protocols and policy. This includes all employees and contractors must share proof of current vaccination status to work onsite.
Base salary compensation range:
| | | |
| --- | --- | --- |
| | Minimum: | Maximum: |
| Bay Area Range | $169,000 | $193,000 |
Please note, the base salary compensation range and actual salary offered to the final candidate depends on various factors: candidate's geographical location, relevant work experience, skills, and years of experience.
4DMT provides equal employment opportunities to all employees and applicants for employment without regard to race, color, religion, gender, sexual orientation, national origin, age, disability, genetic information, marital status, status as a covered veteran, and any other category protected under applicable federal, state, provincial and local laws.
Equal Opportunity Employer/Protected Veterans/Individuals with Disabilities