Sr. Director, Program Management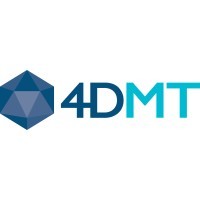 4D Molecular Therapeutics
Administration
Emeryville, CA, USA
Posted on Wednesday, May 3, 2023
4D Molecular Therapeutics, Inc. ("4DMT") is a clinical-stage genetic medicines company pioneering the development of product candidates using targeted and evolved AAV vectors. 4DMT seeks to unlock the full potential of genetic medicines using its platform, Therapeutic Vector Evolution, which combines the power of directed evolution with approximately one billion synthetic capsid sequences to invent evolved vectors for use in targeted genetic medicine products. The company is initially focused in three therapeutic areas: ophthalmology, pulmonology, and cardiology. The 4DMT targeted and evolved vectors are invented with the goal of being delivered through clinically routine, well-tolerated and minimally invasive routes of administration, transducing diseased cells in target tissues efficiently, having reduced immunogenicity and, where relevant, having resistance to pre-existing antibodies. 4DMT has five active clinical product candidates: 4D-150 is in Phase 1/2 clinical trials for Wet AMD and DME, 4D-710 is in Phase 1/2 clinical trials for Cystic Fibrosis lung disease, 4D-310 is in a Phase 1/2 clinical trial for Fabry disease, 4D-125 is in a Phase 1/2 clinical trial for XLRP, and 4D-110 is in a Phase 1 clinical trial for Choroideremia. In addition, 4DMT has two preclinical products: 4D-175 for geographic atrophy and 4D-725 for AATLD.
4DMT is focused on attracting and retaining the best people in the industry who identify with our mission and innovative results-driven approach. We offer an inspiring and collaborative environment that encourages individual contributions, recognizes performance in multiple ways, offers competitive salary and benefits, and provides challenging opportunities for career development. 4D Molecular Therapeutics is located in Emeryville, CA.
GENERAL SUMMARY:
4DMT is seeking a Sr. Director, Program Management to join its Program Management team. This role will be integral in ensuring the progress and success of the clinical stage assets at 4DMT. The ideal candidate will successfully leverage their prior drug development experience in complex biologics to partner with Therapeutic Area Heads and partner with the cross functional teams to effectively drive the clinical development of 4DMT's therapeutic assets in clinical development. Experience and a deep understanding of the requirements in all stages of drug development from discovery to late stage clinical development is critical to the success of this role. This role will be hybrid with not less than 3 days on site.
RESPONSIBILITIES:
Lead cross functional teams to develop and execute upon clinical program strategy, drive strategic and tactical planning, program budget preparation and management as well as prepare accurate program updates for the Executive Team.

Assess the needs of programs alongside Therapeutic Area Heads and cross functional team leads to guide operational decisions in effectively advancing 4DMT's clinical programs

Drive planning for key drug development stage-gate decision points (FIH, regulatory filings, study start-up, etc).

Identify project risks and proactively facilitate mitigation strategies and resolution.
Ensure relevant communication and alignment across departments, together with internal and external subject matter experts, as appropriate.

Effectively present information, respond to questions, facilitate communications regarding program risks and business impacts the Executive Leadership Team and the Board of Directors, when required.

Support to establish, maintain and enforce best practices, accurate record keeping and implementation of knowledge management databases in collaboration with IT.

Support development, implementation and adherence to operational procedures throughout the organization.

Actively participate in system and process improvements, including documenting policies and procedures to streamline data gathering from all teams for project status reporting.
Other duties as assigned,

nothing in this job description restricts management's right to assign or reassign duties and responsibilities to this job at any time.
QUALIFICATIONS:
Education:
Bachelor's degree in life sciences or a relevant field. Advanced degree in life sciences preferred.
Experience:
Deep experience managing and leading drug development projects/programs at a pre-clinical and clinical stage within the biopharmaceutical industry is required.

15+ years' experience managing global complex cross-functional programs in biopharmaceutical industry, and +6 years management experience.

Must have sound knowledge of integrated drug development process in a biopharmaceutical company. Experience with gene or cell therapy programs preferred.

Experience in ophthalmology, cardiology or pulmonology therapeutic areas is desirable.

Ability to manage multiple work streams and projects concurrently.
Ability to problem-solve, research issues, and propose solutions.

Excellent interpersonal and communication skills, both written and oral, and ability to communicate complex information succinctly.

Team player who leads by example, employs expertise and influence to encourage collaboration across departments, levels, and groups to achieve shared objectives.

Project Management Professional (PMP) or other relevant certification a plus.

Ability to function independently in a fast-paced environment.
Skills:
(non-technical and technical skills)
Proficient in the Microsoft suite of programs

MS Project proficient
Physical Requirements of the Role:
Primarily computer use and long periods of sitting, standing

To maintain a healthy and safe workplace for all during COVID-19 this role is expected to adhere to 4DMT Covid protocols and policy. This includes all employees and contractors who must share proof of current vaccination status to work onsite.
Base salary compensation range:
| | | |
| --- | --- | --- |
| | Minimum | Maximum |
| Bay Area Range | $257,000 | $305,000 |
Please note, the base salary compensation range and actual salary offered to the final candidate is dependent on a variety of factors: the candidate's geographical location, relevant work experience, skills, and years of experience.
4DMT provides equal employment opportunities to all employees and applicants for employment without regard to race, color, religion, gender, sexual orientation, national origin, age, disability, genetic information, marital status, status as a covered veteran, and any other category protected under applicable federal, state, provincial and local laws.
Equal Opportunity Employer/Protected Veterans/Individuals with Disabilities