Sr Manager, Drug Safety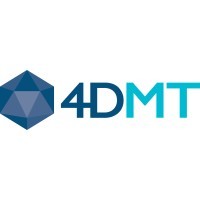 4D Molecular Therapeutics
Remote · United States
Posted on Tuesday, April 25, 2023
4D Molecular Therapeutics, Inc. ("4DMT") is a clinical-stage genetic medicines company pioneering the development of product candidates using targeted and evolved AAV vectors. 4DMT seeks to unlock the full potential of genetic medicines using its platform, Therapeutic Vector Evolution, which combines the power of directed evolution with approximately one billion synthetic capsid sequences to invent evolved vectors for use in targeted genetic medicine products. The company is initially focused in three therapeutic areas: ophthalmology, pulmonology, and cardiology. The 4DMT targeted and evolved vectors are invented with the goal of being delivered through clinically routine, well-tolerated and minimally invasive routes of administration, transducing diseased cells in target tissues efficiently, having reduced immunogenicity and, where relevant, having resistance to pre-existing antibodies. 4DMT has five active clinical product candidates: 4D-150 is in Phase 1/2 clinical trials for Wet AMD and DME, 4D-710 is in Phase 1/2 clinical trials for Cystic Fibrosis lung disease, 4D-310 is in a Phase 1/2 clinical trial for Fabry disease, 4D-125 is in a Phase 1/2 clinical trial for XLRP, and 4D-110 is in a Phase 1 clinical trial for Choroideremia. In addition, 4DMT has two preclinical products: 4D-175 for geographic atrophy and 4D-725 for AATLD.
4DMT is focused on attracting and retaining the best people in the industry who identify with our mission and innovative results-driven approach. We offer an inspiring and collaborative environment that encourages individual contributions, recognizes performance in multiple ways, offers competitive salary and benefits, and provides challenging opportunities for career development. 4D Molecular Therapeutics is located in Emeryville, CA.
GENERAL SUMMARY:
Reporting to the Chief Medical Officer, the Contract (6-12 months) Sr. Manager of Safety/Pharmacovigilance Operations is responsible for providing oversight and day to day management of all activities pertaining to product safety and pharmacovigilance operations in clinical development, The Contract Sr. Manager of Safety/Pharmacovigilance Operations ensures that appropriate medical safety assessments and surveillance, compliant regulatory authority reporting, development and implementation of risk management strategies, and communication of safety information for 4DMT products.

RESPONSIBILITIES:
In collaboration with the CMO, support the safety governance oversight for all company products.

Collect, synthesize and deploy relevant drug safety information on all programs within 4DMT models.

Organize and lead ongoing safety data review and signal detection, management of serious adverse event reporting, aggregate safety reporting, management of risk-benefit profiles, risk management and mitigation plans for all clinical stage programs
Directly oversees the PV vendors/service providers to ensure that they fulfill their accountabilities and responsibilities, which includes

ensuring high quality and on time case processing and aggregate reporting, as well as ensuring appropriate documentation and governance frameworks are in place

Act as a sponsor Subject Matter Expert (SME) with regards to processing of Individual Case Safety Reports (ICSRs) and provide input on case processing activities for 4DMT products

Ensures that adverse events from spontaneous cases, solicited cases from studies and programs involving 4DMT products be collected, reported, and handled in accordance with global/local regulatory requirements and company policies

Collaborate with appropriate clinical operations, clinical development, medical, quality, and regulatory counterparts and others across the business, to provide input and oversight for all safety and PV issues including authoring as appropriate and review of documents such as DSUR, IB, clinical study protocols, informed consent forms, DSMB charters/meeting materials, development plans, Safety Management Plans (SMPs) and INDs/CTAs

Support SAE Reconciliation activities for all 4DMT ongoing studies
Provide safety operations expertise to other 4DMT therapeutic functions

Represent PV function in audits with health authorities and development partners

In collaboration with QA, overseeing and support implementation of safety related CAPAs, as necessary

Support development of training modules and provide training in Pharmacovigilance across the Company

Other duties as assigned
QUALIFICATIONS:
Experience in ophthalmology/gene therapy a plus
Education:
RN or other clinical equivalent degree required with strong relevant work experience
Experience:
6+ years' experience in a Pharmacovigilance Operations role within the Pharmaceutical / Biotechnology industry

Expert knowledge of FDA safety regulations, ICH Guidelines, and other applicable regulatory guidance documents; working knowledge of global safety regulations

Previous experience managing PV vendors required
Skills:
Good project management skills and the ability to manage multiple, diverse tasks and to prioritize tasks effectively is required

Ability to work collaboratively with the internal partners and ability to build relationships with clinical sites and outside vendors
The ability to work under pressure to meet deadlines, the ability to handle complex projects and to overcome delays and obstacles, and excellent team member and interpersonal skills are required

Attention to details, able to proactively identify issues and propose solutions

Excellent written and verbal communication skills
Physical Requirements of the Role:
Sitting for prolonged periods of time working on a computer
Base compensation range:
| | | |
| --- | --- | --- |
| | Minimum | Maximum |
| National Range | $75.48/hour | $91.83/hour |
Please note, the base compensation range and actual compensation offered to the final candidate is dependent on variety of factors: candidate's geographical location, relevant work experience, skills, and years of experience.
4DMT provides equal employment opportunities to all employees and applicants for employment without regard to race, color, religion, gender, sexual orientation, national origin, age, disability, genetic information, marital status, status as a covered veteran, and any other category protected under applicable federal, state, provincial and local laws.
Equal Opportunity Employer/Protected Veterans/Individuals with Disabilities