Equipment Engineer P-3714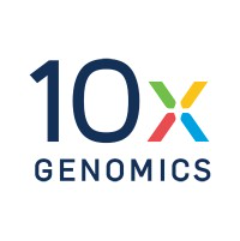 10X Genomics
Taiwan
Posted on Thursday, October 12, 2023
10x Genomics is seeking an Equipment Engineer responsible for maintaining production equipment. The Equipment Engineer will play an important role in supporting 10x operations by performing equipment calibration, preventative maintenance, and troubleshooting of 10x manufacturing equipment.
What you will be doing:
Regularly maintain production equipment, and carry out troubleshooting, out-of-specification analysis, and tracking processing
Plan the operation sequence of production equipment so that the equipment can be used correctly to improve production efficiency
Establish, manage, and write standard specifications for the use of equipment
Retrofit, upgrade, or develop equipment to increase the productivity of equipment
Plan the arrangement of equipment space and explain the effectiveness of the plan
Evaluate the overall effectiveness of the new equipment and introduce the new equipment through the evaluation into the production line
Plan, maintain the automatic control system, and integrate the system with the production equipment
Minimum Requirements:
University degree in electrical, electrical engineering, mechanical engineering, optoelectronic engineering, or related field
Able to read, write, and speak English
Logical thinking capability and good analytical skill

Preferred Skills and Qualifications:
1-2 years of experience with electrical equipment maintenance and mechanical and electrical troubleshooting
Experience in Stepper/ALigner/Coater equipment will be a plus.
Below is the salary range for this position. The actual salary range will depend on several factors unique to each candidate, including one's skills, qualifications, and experience. As a full-time employee, you will also be eligible to receive a competitive compensation package and certain employee benefits including paid time off, holiday pay, and Company-sponsored medical insurance. Depending on the role, your salary may include certain regular allowances and you may also be eligible to participate in the Company's sales incentive plan or annual bonus program.
Monthly Salary
About 10x Genomics
At 10x Genomics, accelerating our understanding of biology is more than a mission for us. It is a commitment. This is the century of biology, and the breakthroughs we make now have the potential to change the world.

We enable scientists to advance their research, allowing them to address scientific questions they did not even know they could ask. Our tools have enabled fundamental discoveries across biology including cancer, immunology, and neuroscience.

Our teams are empowered and encouraged to follow their passions, pursue new ideas, and perform at their best in an inclusive and dynamic environment. We know that behind every scientific breakthrough, there is a deep infrastructure of talented people driving the life sciences industry and making it possible for scientists and clinicians to make new strides. We are dedicated to finding the very best person for every aspect of our work because the innovations and discoveries that we enable together will lead to better technologies, better treatments, and a better future. Find out how you can make a 10x difference.
Individuals seeking employment at 10x Genomics are considered without regards to race, color, religion, national origin, age, sex, marital status, ancestry, physical or mental disability, veteran status, gender identity, or sexual orientation, or any other characteristic protected by applicable law.
10x does not accept unsolicited applicants submitted by third-party recruiters or agencies. Any resume or application submitted to 10x without a vendor agreement in place will be considered unsolicited and property of 10x, and 10x will not pay a placement fee.