P-3733 Associate Director, Xenium Sales, APAC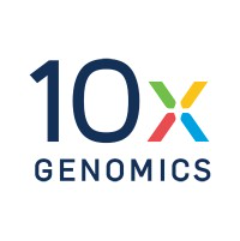 10X Genomics
Sales & Business Development
Singapore
Posted on Thursday, September 14, 2023
About the Role/Team:
In situ technology enables subcellular resolution on key targets and helps generate a more comprehensive understanding of healthy biological processes and disease. Advances in in situ technologies have exponentially increased how many RNAs can be simultaneously studied within a tissue while retaining high cellular resolution. In situ profiling can create a full map of healthy and diseased tissue at subcellular resolution, and identify cell and biomarker diversity to help more accurately predict therapeutic outcomes. In situ is bounding forward the exploration of biology and disease.
As the Director / Associate Director, Xenium Sales Specialist, you will be responsible for managing a team of Xenium Specialist, looking to grow customer engagement and drive adoption of Xenium platform throughout the APAC region (including China)
What you will be doing:
Develop, execute and monitor the district business plan to meet assigned revenue and strategic objectives.
Engage key opinion leaders and researchers in scientific discussions regarding genomics and spatialomics to understand their research needs and offer solutions.
Coordinate engagement between researchers and 10x teams (including HQ teams) on special projects with significant scientific and commercial impacts.
Responsible for the direction, support and motivation of the Xenium Specialist team and district sales teams to meet agreed targets and objectives.
Routinely forecast, monitor, and control selling and other expenses for the Region within assigned expense budgets
Routinely and accurately forecast customer demand (i.e., product quantities and dollars, orders, shipments)
To drive a high level of interaction and engagement between other departments (e.g., Marketing, Technical Support) and local sales team & staff to ensure coordination of activities and alignment on common goals
Talent Acquisition - Responsible for resource planning, recruitment, and hire of resource to support forecasted sales targets
Talent Development activities to ensure that the sales team has the necessary expertise to successfully perform their jobs, provide ongoing guidance to employees, and career counseling to help employees develop and advance in their careers
Performance Management - setting performance standards, setting realistic job goals, conducting performance appraisals, and disciplinary action
Create a sense of urgency and drive accountability within the regional team to meet both financial and strategic goals.
Responsible for ensuring utilization and compliance in accordance with departmental policies and practices for Salesforce.com (SFDC)
Minimum Requirements:
BA/BS or MS (or equivalent) in Life Sciences. PhD is a plus.
Extensive sales, marketing or equivalent experience in the Life Science industry, including capital equipment sales
Proven sales management experience in the Life Science industry
Experience in hiring the best talent, building teams, managing and motivating sales professionals, setting and managing sales targets
Must be able to build relationships at a very high level
Ability to effectively communicate and influence internal and external audiences, using both oral and written communication skills
Excellent written and oral English skills
About 10x Genomics
At 10x Genomics, accelerating our understanding of biology is more than a mission for us. It is a commitment. This is the century of biology, and the breakthroughs we make now have the potential to change the world.

We enable scientists to advance their research, allowing them to address scientific questions they did not even know they could ask. Our tools have enabled fundamental discoveries across biology including cancer, immunology, and neuroscience.

Our teams are empowered and encouraged to follow their passions, pursue new ideas, and perform at their best in an inclusive and dynamic environment. We know that behind every scientific breakthrough, there is a deep infrastructure of talented people driving the life sciences industry and making it possible for scientists and clinicians to make new strides. We are dedicated to finding the very best person for every aspect of our work because the innovations and discoveries that we enable together will lead to better technologies, better treatments, and a better future. Find out how you can make a 10x difference.
Individuals seeking employment at 10x Genomics are considered without regards to race, color, religion, national origin, age, sex, marital status, ancestry, physical or mental disability, veteran status, gender identity, or sexual orientation, or any other characteristic protected by applicable law.
10x does not accept unsolicited applicants submitted by third-party recruiters or agencies. Any resume or application submitted to 10x without a vendor agreement in place will be considered unsolicited and property of 10x, and 10x will not pay a placement fee.