Senior Director, Global Facilities and Real Estate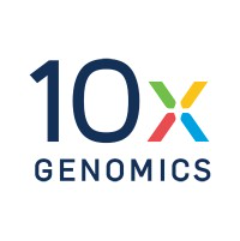 10X Genomics
Sales & Business Development, Operations
Pleasanton, CA, USA
Posted on Friday, July 21, 2023
10x Genomics is seeking a Senior Director of Global Facilities and Real Estate.
Reporting to the CFO, the successful candidate will be responsible for the global real estate and facilities strategy and overseeing implementations for quality, schedule and costs. Reporting to this person will be approximately 15 employees, including Facilities, Environmental Health, and Safety (EHS), and Physical Security, as well as associated external partners, project managers, contractors, and vendors.
The ideal candidate has demonstrated relevant experience in biotech/life science, management capabilities, and education in areas of real estate and facilities management, including EHS and physical security with an understanding of related business functions. This person has managed the strategic development of global facilities to support 2,000+ employee world class companies.
Key Responsibilities
Lead Facilities and Real Estate strategy, updating on a quarterly basis, including EHS and physical security, working closely with all departments to determine their requirements.
Define and analyze multiple strategies that will meet those requirements, and drive the down selection to the implementation plan.
Plan and resource the facilities strategy, including selection of project managers, architects, contractors, vendors, procurement of buildings, land, and other assets as needed.
Ensure that programs are running on schedule, at the required quality and meeting budgets.
Direct facilities day-to-day operations to ensure that the facilities are managed at a high quality standard, developing programs as needed.
Oversee EHS functions to the expected standards, ensuring that the structure is provided for a safe, compliant workplace.
Lead physical security functions, maintaining secure facilities and support for all employees.
Develop and manage the annual operating plan (approximately $32M in 2023) and quarterly forecasts and capital expenditures.
Communicate effectively with staff, senior management and external partners to ensure that all requirements are understood and being met.
Partner with multiple departments within the company, balancing requirements to control expenditures with providing world-class facilities and programs.
Provide positive leadership to the facilities and real estate team.
Job Requirements
10+ years of relevant experience developing facilities and infrastructure to support a global staff of 1,000+ employees with a path to a 10,000+ employee company.
Degreed education in relevant areas such as architecture design, building construction, and program management.
Ability to manage both office space and diverse range of lab and manufacturing space associated with life sciences. These lab spaces include engineering, optics, chemistry, biochemistry (BSL 1 and 2), clean-room manufacturing, warehousing, freezer storage, and shipping/receiving.
Experience in managing multiple locations, including international.
Experience in facilities procurement, lease negotiation, design and permitting, construction management.
Demonstrated management of vendors and outside partners to meet requirements.
In-depth understanding of lease terminology and contracts.
Robust leadership skills, including guiding diverse functions.
Superior oral and written communication and collaboration skills.
Strong teamwork with planning and organization skills.
Ability to handle multiple and divergent tasks.
Proficient in Google Suite, Microsoft Office and applications that relate to real estate and facilities.
Ability to travel internationally.
#LI-Onsite
Below is the base pay range for this full time position. The actual base pay will depend on several factors unique to each candidate, including one's skills, qualifications, and experience. At 10x, base pay is also just one component of the Company's total compensation package. This role is also eligible for 10x's equity grants, its comprehensive health and retirement benefit programs, and its annual bonus program or sales incentive program. Your 10x recruiter can share more about the Company's total compensation package during the hiring process.
Pay Range
About 10x Genomics
At 10x Genomics, accelerating our understanding of biology is more than a mission for us. It is a commitment. This is the century of biology, and the breakthroughs we make now have the potential to change the world.

We enable scientists to advance their research, allowing them to address scientific questions they did not even know they could ask. Our tools have enabled fundamental discoveries across biology including cancer, immunology, and neuroscience.

Our teams are empowered and encouraged to follow their passions, pursue new ideas, and perform at their best in an inclusive and dynamic environment. We know that behind every scientific breakthrough, there is a deep infrastructure of talented people driving the life sciences industry and making it possible for scientists and clinicians to make new strides. We are dedicated to finding the very best person for every aspect of our work because the innovations and discoveries that we enable together will lead to better technologies, better treatments, and a better future. Find out how you can make a 10x difference.
Individuals seeking employment at 10x Genomics are considered without regards to race, color, religion, national origin, age, sex, marital status, ancestry, physical or mental disability, veteran status, gender identity, or sexual orientation, or any other characteristic protected by applicable law.
10x does not accept unsolicited applicants submitted by third-party recruiters or agencies. Any resume or application submitted to 10x without a vendor agreement in place will be considered unsolicited and property of 10x, and 10x will not pay a placement fee.