Chromium Business Leader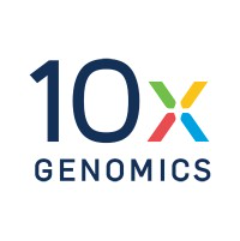 10X Genomics
Pleasanton, CA, USA
Posted on Tuesday, June 6, 2023
Chromium Business Leader
We are seeking a leader to head the global business operations associated with our Chromium product line. This individual will be responsible for developing and executing a comprehensive product line and business strategy, aligning with the overall company vision, mission, and objectives. They will drive growth, ensure financial and strategic goals are executed against, and hold cross-functional teams accountable for deliverables to drive the success of the Chromium business.
What you will be doing:
Establish and meet critical commercial and operational objectives for the Chromium business

Routinely meet with executive leadership to communicate on all aspects of the Chromium business

Manage and communicate priorities for the business, teams and individual contributors, taking input from, and reporting output to, key stakeholders

Directly manage product management and product marketing for all Chromium products and services

Collaborate with R&D on portfolio prioritization, product definition and feature prioritization

Manage product lifecycle, including the introduction of new products, product updates, improvement and end-of-life decisions

Lead essential business functions such as pricing, forecasting, reporting, budgeting, resource allocation and setting sales goals
Define and monitor key performance indicators to ensure product line growth and profitability
Drive cross-functional teams, including R&D, marketing, sales, and operations, to achieve their deliverables required for the success of the Chromium business
Collaborate with stakeholders to assess market trends and competitive landscape, including tracking and synthesizing current product information about competitors or potential competitors

Serve as central point for collecting, documenting, synthesizing and communicating marketing research and customer feedback throughout the organization

Provide subject matter expertise, training and guidance to sales, marketing, and customer support teams, ensuring clear communication of positioning, a high level of product knowledge and customer satisfaction

Lead in the development and implementation of tactical marketing programs for lead generation and new customer acquisition

Maintain an active presence with customers through direct interactions, conferences and 10x events

Establish and maintain strong relationships with key opinion leaders and strategic partners in the life sciences industry

Hire and develop world class talent throughout the Chromium business organization
Minimum Requirements:
BA/BS or equivalent degree in life science or business related field

12 years of experience in the Life Science Industry, with at least 8 years of Commercial experience

6 years of experience leading a team within global marketing or related commercial function

Must be willing to travel domestically and globally 30%-50% of the time

Must be Bay Area based or willing to relocate
Preferred Skills:
MS/PhD preferred

MBA with emphasis in marketing preferred

Background in life sciences tools or related field (NGS and/or single cell experience a plus)

Excellent analytical and organizational skills with the ability to make sound business cases and judgements

Strong and effective leadership experience with the passion to attract, inspire, develop, nurture, and retain a high performing team
Below is the base pay range for this full time position. The actual base pay will depend on several factors unique to each candidate, including one's skills, qualifications, and experience. At 10x, base pay is also just one component of the Company's total compensation package. This role is also eligible for 10x's equity grants, its comprehensive health and retirement benefit programs, and its annual bonus program or sales incentive program. Your 10x recruiter can share more about the Company's total compensation package during the hiring process.
Pay Range
About 10x Genomics
At 10x Genomics, accelerating our understanding of biology is more than a mission for us. It is a commitment. This is the century of biology, and the breakthroughs we make now have the potential to change the world.

We enable scientists to advance their research, allowing them to address scientific questions they did not even know they could ask. Our tools have enabled fundamental discoveries across biology including cancer, immunology, and neuroscience.

Our teams are empowered and encouraged to follow their passions, pursue new ideas, and perform at their best in an inclusive and dynamic environment. We know that behind every scientific breakthrough, there is a deep infrastructure of talented people driving the life sciences industry and making it possible for scientists and clinicians to make new strides. We are dedicated to finding the very best person for every aspect of our work because the innovations and discoveries that we enable together will lead to better technologies, better treatments, and a better future. Find out how you can make a 10x difference.
Individuals seeking employment at 10x Genomics are considered without regards to race, color, religion, national origin, age, sex, marital status, ancestry, physical or mental disability, veteran status, gender identity, or sexual orientation, or any other characteristic protected by applicable law.
10x does not accept unsolicited applicants submitted by third-party recruiters or agencies. Any resume or application submitted to 10x without a vendor agreement in place will be considered unsolicited and property of 10x, and 10x will not pay a placement fee.