Tender and Proposal Manager - Life Sciences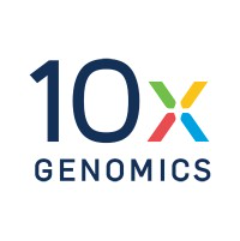 10X Genomics
Pleasanton, CA, USA
Posted on Tuesday, April 4, 2023
About the Role/Team:
We are seeking a highly organized and detail-oriented individual to join our team as a Tender and Proposal Manager in the life sciences industry. In this role, you will be responsible for coordinating and managing the entire process of responding to tenders and proposals. This includes drafting high-quality responses, collaborating with various internal functions, conducting market research, managing deadlines, and communicating progress to stakeholders. The successful candidate will possess excellent writing and organizational skills, have a scientific background, and be able to navigate complex procurement processes in the international marketplace.
Who we are looking for:
You are someone who has demonstrated more than 5+ years experience & knowledge of commercial operations business processes in complex selling environments (e.g. Quote and Proposal Management, Configuration and Pricing processes, and Contract Management) and adjacent process areas in the life sciences industry.
What you will be doing:
Identify and research potential RFPs and tender opportunities in the life sciences sector through various sources, both domestically and internationally.
Coordinate with internal teams such as legal, finance, sales, and subject matter experts to gather necessary information for tender and proposal responses.
Draft and develop persuasive and compelling responses to RFPs and tenders, adhering to provided guidelines and specifications.
Collaborate with translators to ensure accurate translation of documents from languages other than English, maintaining clarity and coherence.
Manage a complex docket of tender and proposal deadlines, prioritizing tasks and ensuring timely submission of responses.
Maintain a schedule of upcoming tenders and proposals, tracking progress and communicating with stakeholders regarding deadlines, milestones, and outcomes.
Liaise with purchasing departments of potential customers, negotiating terms and conditions, pricing, and contractual requirements.
Conduct market research to understand customer needs, competitive landscape, and industry trends to enhance the quality and effectiveness of responses.
Stay up-to-date with industry developments, regulatory requirements, and best practices related to tendering and proposal management.
Minimum Requirements:
Bachelor's degree in a relevant field such as life sciences, business, or a related discipline.
5+ years of experience with proposals and bids preferably at a life science or biotechnology company (but other industries also considered)
Proven experience in managing tender and proposal processes, preferably in the life sciences or healthcare industry.
Excellent written and verbal communication skills, with exceptional attention to detail and ability to articulate complex information clearly.
Strong organization skills, including the ability to manage multiple tasks, set priorities, and meet deadlines.
Proficient in conducting market research to identify opportunities and gather relevant information.
Ability to work collaboratively with cross-functional teams and build effective relationships with stakeholders at all levels.
Proficiency in project management tools and software applications.
Strong negotiation skills and the ability to navigate complex purchasing processes.
Preferred Qualifications:
Familiarity with international procurement processes, regulations, and standards is highly desirable.
Scientific knowledge and understanding of life sciences terminology is preferred but not mandatory.
Fluency in additional languages besides English, particularly in translating technical documents, is an advantage.
If you are a self-motivated individual with exceptional writing skills, excellent organizational abilities, and a passion for the life sciences industry, we invite you to apply for this exciting opportunity. Join our team and contribute to our success in winning tenders and securing valuable contracts in the global marketplace.
#LI-JF1
Below is the base pay range for this full time position. The actual base pay will depend on several factors unique to each candidate, including one's skills, qualifications, and experience. At 10x, base pay is also just one component of the Company's total compensation package. This role is also eligible for 10x's equity grants, its comprehensive health and retirement benefit programs, and its annual bonus program or sales incentive program. Your 10x recruiter can share more about the Company's total compensation package during the hiring process.
Pay Range
About 10x Genomics
At 10x Genomics, accelerating our understanding of biology is more than a mission for us. It is a commitment. This is the century of biology, and the breakthroughs we make now have the potential to change the world.

We enable scientists to advance their research, allowing them to address scientific questions they did not even know they could ask. Our tools have enabled fundamental discoveries across biology including cancer, immunology, and neuroscience.

Our teams are empowered and encouraged to follow their passions, pursue new ideas, and perform at their best in an inclusive and dynamic environment. We know that behind every scientific breakthrough, there is a deep infrastructure of talented people driving the life sciences industry and making it possible for scientists and clinicians to make new strides. We are dedicated to finding the very best person for every aspect of our work because the innovations and discoveries that we enable together will lead to better technologies, better treatments, and a better future. Find out how you can make a 10x difference.
Individuals seeking employment at 10x Genomics are considered without regards to race, color, religion, national origin, age, sex, marital status, ancestry, physical or mental disability, veteran status, gender identity, or sexual orientation, or any other characteristic protected by applicable law.
10x does not accept unsolicited applicants submitted by third-party recruiters or agencies. Any resume or application submitted to 10x without a vendor agreement in place will be considered unsolicited and property of 10x, and 10x will not pay a placement fee.